Q. I'm a new employee for a start-up company and have been tasked with writing the quality manual for my company. I have searched but have been unable to find regulations that define what is contained in this document. Can you help?
A. The short answer is there is little guidance on what the actual content of a quality manual should contain. It is clear, when reviewing the regulations, there is an intent to have documentation regarding a company's overall quality approach.
Quality System
In Europe, EudraLex Volume 4, Chapter 1, titled Pharmaceutical Quality System, section 1.7, states:
"the Pharmaceutical Quality System should be defined and documented. A Quality Manual or equivalent documentation should be established and should contain a description of the Quality Management System including management responsibilities"
The United States Code of Federal Regulations (CFR) doesn't mention a quality manual but does mention a need for a quality policy in the medical device regulations. US 21 CFR 820.3 states:
"Quality policy means the overall intentions and direction of an organization with respect to quality, as established by management with executive responsibility" .
And in section 21 CFR 820.20, the regulation states a,
"Quality policy. Management with executive responsibility shall establish its policy and objectives for, and commitment to, quality. Management with executive responsibility shall ensure that the quality policy is understood, implemented, and maintained at all levels of the organization".
Quality Manual Examples
The best quality manual examples source for what you should include in your quality manual comes from the International Council for Harmonisation (ICH) in the ICH Q10 document titled Pharmaceutical Quality System. Section 1.8 of this document states:
"A Quality Manual or equivalent documentation approach should be established and should contain the description of the pharmaceutical quality system. The description should include; (a) The quality policy (see section III). (b) The scope of the pharmaceutical quality system. (c) Identification of the pharmaceutical quality system processes, as well as their sequences, linkages, and interdependencies. Process maps and flow charts can be useful tools to facilitate depicting pharmaceutical quality system processes in a visual manner. (d) Management responsibilities within the pharmaceutical quality system (see section III)."
Quality Assurance
Just to be clear, the quality assurance manual applies to the entire company and not just the quality department, similar to how the term quality culture is not referring to the culture of the quality department but the entire company's approach to culture.
Because the quality manual governs the entire company, it is advisable that it be constructed with teams who have access to the various supplier quality manual data. This collaboration helps ensure the overall purpose and scope of the document is representative of the company's business.
Purpose Statement
A simple purpose statement might say something to the effect, "The quality system described is intended to ensure the facility is compliant with [list regulations] and serves as the basis of the Quality Systems that apply to [list company name], products, and current good manufacturing practice (CGMP) activities."
The scope statement can be just as simple and state something to the effect that the quality systems described apply to all products, personnel, and manufacturing operations to ensure products meet the requirements for safety, identity, strength, and purity.
FDA Inspection
Another section to consider adding for FDA inspection purposes is a section of definitions. It is my experience that each company/facility utilizes their own acronyms during an internal audit. Any special acronyms being used at the facility should be defined in the definitions section along with common acronyms such as CGMP, FDA, EU, SOP, etc. Having a definition section helps everyone (employees, auditors, clients, regulators) understand the overall quality system as it applies to your facility.
Management Responsibilities
The next section I would recommend being included is an organizational chart. The organizational chart should demonstrate the reporting hierarchy of the company to demonstrate the independence of the quality organization.
One of the most critical sections to include in your quality control manual, in my opinion, is the section on management responsibilities. In this section, you should introduce the company's management review responsibilities as well as the senior management titles that are responsible for overseeing the pharmaceutical quality system and the management review meetings.
Quality Management System
The next critical section to include is an overall description of the quality management system in effect at your company. In this section, you can describe your company's approach to all the applicable systems utilized by your company for planning, documenting, implementing, and monitoring the activities that potentially impact product quality and patient safety.
These processes included but are not limited to quality by design, quality risk management, corrective and preventive actions (CAPA), change control management, management of materials, and maintenance of facilities. In describing the quality management system, you should discuss how it relates to manufacturing, facilities and equipment, materials, packaging and labeling, and laboratory controls. If you outsource an activity, you should note that the activity is outsourced and your oversight responsibilities.
Approval Process
The last element of quality assurance for your quality manual is its approval process. In my opinion, the quality manual should be agreed to and signed off by representatives from the various departments it governs. The final step in the process is to ensure that everyone, from senior leadership on down, is trained and understands the quality manual and how it relates to their job responsibility.
If you follow this simple approach to constructing a quality manual you will have an easy-to-follow, comprehensive document that communicates the company's commitment to manufacturing safe and effective pharmaceutical products.

Pharmaceutical Technology
Vol. 46, No. 2
Pages: 50, 49
About RCA's Pharmaceutical Services
Regulatory Compliance Associates (RCA)® has helped thousands of pharmaceutical companies meet regulatory, compliance, quality assurance, and remediation challenges. With more than 20 years of experience with FDA, Health Canada, EU and global regulatory agencies worldwide, RCA offers leading pharmaceutical consultants that can help you navigate through the challenges associated with evolving industry regulations.
Our team of over 500 seasoned FDA, Health Canada and EU compliance consultants and regulatory affairs experts can understand the complexities surrounding the pharmaceutical industry and the unique inner workings of the regulatory process. 
Client Solutions
Whether you're in the product planning, development or pharmaceutical lifecycle management stage or need a remediation strategy for a compliance crisis, RCA® Inc. will guide you through every step of the regulatory process and create a customized approach depending on your product and your pharma company's individual needs. Our clients include:
Companies new to FDA, Health Canada or EU regulations and the pharmaceutical industry
Start-up organizations with novel submissions to 510(k) submissions from multi-national corporations
Investment firms seeking private equity due diligence for pre-acquisition and post-deal research
Law firms seeking expertise in the remediation of warning letters, consent decrees, 483's or import bans
Regulatory affairs is Regulatory Compliance Associates® Inc.'s backbone and we fully understand the complexities of the pharmaceutical and biopharmaceutical industries. Our expertise spans all facets and levels of Regulatory Affairs, from Regulatory Support for New Products to Life Cycle Management, to other services like Outsourced Regulatory Affairs, Submissions, Training, and more.
As your partner, we can negotiate the potential assessment minefield of pharmaceuticals with insight, hindsight, and the clear advantage of our breadth and depth of knowledge and experience. We offer the following four regulatory affairs services for pharmaceutical companies.
New Product Support
Product Lifecycle
Other Regulatory Services
The regulations process surrounding pharmaceutical companies can be tricky for even the most experienced industry veteran to understand, and just one misstep could mean significant and lasting consequences for your business. At RCA® Inc., we offer the experience and resources necessary to guide you in quality compliance.
Assessments
Audits
Regulatory Agency Response
Preparation and Training
Inspection Readiness
Regulatory Compliance Associates® Inc.'s Quality Assurance services include assessments, strategy, implementations, staff augmentations, and identification of quality metrics to ensure continuous improvement, aligning with your business needs and goals. Our consultants are quality experts with experience spanning major corporations and start-ups. We know firsthand how to achieve, maintain, and improve quality, and we excel in transferring this knowledge to your organization.
21 CFR Part 11
Data Integrity
Manufacturing Support
Facility Support
Regulatory Compliance Associates® Inc. has significant experience and a proven approach to managing FDA Warning Letters, Consent Decrees, Remediation and other serious regulatory situations. We know how to partner with executive, legal, and communication teams, and will assist management with a response that will be accepted by the regulatory agency and be realistic to execute.
We can develop a comprehensive proof book of documented objective evidence demonstrating the corrective actions taken to remediate non-compliant issues. In addition, RCA can help prepare a comprehensive strategy to assist in your remediation efforts, drive continuous improvement, and maintain compliance with the regulations.
Regulatory Action
Warning Letter
483 Observation
Oversight Services
About RCA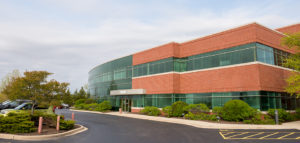 Regulatory Compliance Associates® (RCA) provides regulatory compliance consulting to the following industries for resolution of compliance and regulatory challenges:
We understand the complexities of running a life science business and possess areas of expertise that include every facet of R&D, operations, regulatory affairs, quality, and manufacturing. We are used to working on the front lines and thriving in the scrutiny of FDA, Health Canada, MHRA and globally-regulated companies.
As your partners, we can negotiate the potential minefield of regulatory compliance and regulatory due diligence with insight, hindsight, and the clear advantage of our unique expertise and experience.
Founded in 2000
Headquartered in Wisconsin (USA)
Expertise backed by over 500 industry subject matter experts
Acquired by Sotera Health in 2021
About Sotera Health
The name Sotera Health was inspired by Soteria, the Greek goddess of safety, and reflects the Company's unwavering commitment to its mission, Safeguarding Global Health®.
Sotera Health Company, along with its three best-in-class businesses – Sterigenics®, Nordion® and Nelson Labs®, is a leading global provider of mission-critical end-to-end sterilization solutions and lab testing and advisory services for the healthcare industry. With a combined tenure across our businesses of nearly 200 years and our industry-recognized scientific and technological expertise, we help to ensure the safety of over 190 million patients and healthcare practitioners around the world every year.
We are a trusted partner to more than 5,800 customers in over 50 countries, including 40 of the top 50 medical device companies and 8 of the top 10 pharmaceutical companies.
To begin the Regulatory Compliance Associates® scoping process today, please enter your information in the blue form below and click the submit button at the bottom of the webpage.