Subject matter experts from Regulatory Compliance Associates® Inc. discuss how too many organizations scramble when an FDA inspection occurs because they fail to be adequately prepared. True inspection preparedness, however, supplements internal audits with a practiced inspection process and focused behavioral training.
While internal audits are a key component of inspection preparedness, they tend to be informal, less intense, and more focused on auditing than inspecting. True inspection preparedness supplements internal audits with a practiced inspection process and focused behavioral training for key personnel.
Before a FDA inspection occurs, organizations should have an inspection process in place and conduct mock inspections. Like any process, inspection readiness needs a plan that is executed, assessed, and continuously improved upon.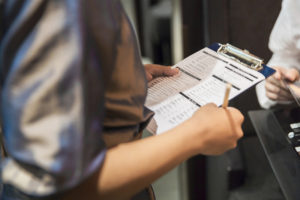 An overview of the roles and responsibilities for organizations appears below: 
The Inspection Room (Front Room) 
While inspectors often walk the facility, the inspection room provides a meeting space to review documentation and answer questions from the inspectors. In this "front room," system owners or subject matter experts (SMEs) review and present materials to the FDA inspector. 
The Control Room (Back Room) 
The control room provides the documentation, interviewees, and preparation that is needed to support the inspection process. This "back room" team processes requests for information, retrieves documents from electronic systems, and also triages documents as needed. The control room is staffed with quality and technical personnel who log requests for information and alert department heads within the organization. 
Control room personnel should always:
Conduct a minimum of two reviews of every document prior to sending it to the inspection room:

1. Quality Review: Make sure it points to valid SOPs and Work Instructions, etc.

2. Technical Review: Make sure the SMEs have reviewed and are prepared to speak to the process with the inspector
Have back-up printers, toner, copiers and paper on hand
Some organizations appoint runners to take the data back and forth between the control room and inspection room. There are technology solutions to operationalize the inspection process as well. 
Behavioral Training
In the past, employees were often trained to give curt answers to FDA inspectors to avoid inadvertent revelations to the agency. This approach created fear and mistrust among employees, and set up adversarial relationships with FDA staff. In order to create the most beneficial inspection process environment, however, both the agency and the company need to form a partnership. 
Key behavioral tips for success include:
Empower the inspection and control room teams.
Bring SMEs into the control room to help gather data, review documents, and consult on the answer before they are summoned to the inspection room.
Help SMEs understand their role in the bigger picture of the inspection. Prep them on related questions that have already been asked.
Don't allow an SME to bring in notes or an uncontrolled document.
Use the control room to debrief SMEs after meetings with the inspector.
Anticipate and prepare. The language used in inspector requests can provide insights. Anticipate next questions, proactively pull documents, and understand related metrics. For example, if the inspector asks about CAPA, review related documents such as open CAPAs, high-risk CAPAs, the average length of time for CAPAs, and the longest time for open CAPAs. Be prepared to answer the inspector's next questions.
Practicing the inspection process, however, can be one of the best ways to help employees learn appropriate behaviors and response techniques. Train employees to:
Focus on the question asked; restate the question when unsure of what's being asked.
Readily admit to not knowing an answer, but provide a date and time when the answer will be provided.
Create an environment that reinforces the positive but recognizes weaknesses, such as "we understand this is an area for improvement," rather than "this has been a problem for a long time."
Recognize the need for training across the organization on inspection readiness. Consider off-site locations as well. The FDA inspection process starts when the FDA inspector pulls up into the parking lot and interfaces with reception and security personnel. Don't limit inspection training to just inspection and SME personnel.
Mock Inspections
Many companies conduct internal audits as part of their inspection readiness strategies. Mock inspections, however, take the next step and allow companies to actually practice the inspection room, the control room, and inspector interaction. 
During mock inspections, organizations set up inspection rooms and control rooms to help teams learn how to readily access documentation that would potentially be requested during an inspection. Additionally, these practice sessions give employees an opportunity to demonstrate proper behavior and interviewing techniques when working with the regulatory agency. 
A mock inspection can also be used to probe further on issues uncovered during internal audits. The mock Inspection team should bring in SMEs and other personnel as needed for this activity. This approach helps the organization fully understand areas needing improvement, and gives them a platform to take corrective action before the agency actually arrives.
Being properly prepared for inspection ensures that the inspection process will run smoother, decreases the likelihood of observations, and helps groom the organization and individuals for higher levels of future performance. 
Complete article published on Medical Device and Diagnostic Industry.
About RCA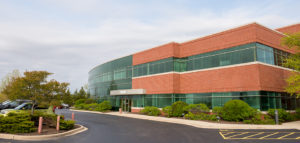 Regulatory Compliance Associates® (RCA) provides worldwide services to the following industries for resolution of compliance and regulatory challenges:
We understand the complexities of running a life science business and possess areas of expertise that include every facet of R&D, operations, regulatory affairs, quality, and manufacturing. We are used to working on the front lines and thriving in the scrutiny of FDA-and globally-regulated companies. As your partners, we can negotiate the potential minefield of regulatory compliance and private equity due diligence with insight, hindsight, and the clear advantage of our unique expertise and experience.
Headquartered in Wisconsin (USA)

Regional offices in Florida, Colorado and Europe

Expertise backed by over 500 industry subject matter experts
Acquired by Sotera Health in 2021
To begin the RCA® scoping process today, please enter your information in the blue form below and click the submit button at the bottom of the webpage.