Click now to listen to Regulatory Compliance Associates' executive principal consultant, pharma and biologics, Steven J. Lynn, MS, shares his thoughts about emerging therapies, expanding cell and gene therapies on the horizon and how it will affect the industry.
Expanding the Emerging Therapeutic Horizon
Author: Jill Murphy, Editor for BioPharm International
Drug development is inherently costly and time-intensive, with potential attrition a persistent burden on companies' finances (1). As companies gain a deeper understanding of cell and molecular biology and seek to develop more complex therapeutics for patient populations, they will also need to be more innovative to ensure commercially viable success is achieved (2).
An area that has witnessed significant breakthroughs over recent years has been that of cell and gene therapies. The market for these emerging therapies is projected to grow at a compound annual rate of 22.41% between 2022 and 2030 (3), driven by an expanding pipeline and increasing regulatory approvals.
Emerging Therapy Development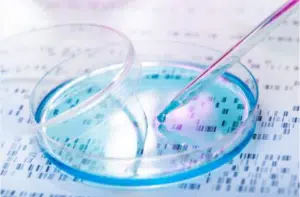 Despite the successes that have already been achieved with emerging therapy development and manufacturing, companies are still facing numerous challenges. Aspects such as demand for accelerated development timelines, advancing technologies, and the growing issue surrounding sustainability are monopolizing the priorities of bio/pharma companies.
However, through new opportunities, like allogeneic cell therapy, it is hoped that greater benefits to patients, particularly those in undertreated populations, will be achieved (4).
Continued investment in cell and gene therapies
Major players in the cell therapy and manufacturing industry are seeing a lot of changes that are heavily impacting the standard processes. The field continues to evolve, and it has been exciting to be a part of the new innovations in the industry, according to Daniel Palmacci, president of Cell & Gene at Lonza.
Cell and Gene Development
"While there has been a biotech funding slowdown, there remains a healthy pipeline for emerging therapies with nearly 3000 cell and gene products [currently] in development. Commercialization is high on the agenda as more products enter the market," says Palmacci. "Cell and gene therapies are no longer on the fringe—they are now being used to treat several cancers and rare diseases."
Breakthrough Treatment
Steven J. Lynn, MS, executive principal consultant, pharma and biologics at Regulatory Compliance Associates, expands on this and how there is still continued investment in the research and development area to further discover the next breakthrough treatment. "We've seen multiple clients either just starting out and needing some upfront advice to the late Phase II company looking to get ready for commercialization," Lynn says.
Facility Automation
Tom Fletcher, scientific director at FUJIFILM Irvine Scientific, notes some examples of finding more cost effective, consistent ways to develop therapies, such as converting from adherent cell lines to suspension cell lines, or even finding new ways to use facilities to support automation and retain shipping flexibility.
Regulatory Compliance
In terms of regulatory and strategy expectations, certain companies are focusing on providing more information on cell and gene development and manufacturing. According to Shankar Iyer, alliance management lead at Pfizer CentreOne, companies feel it is important to reconsider when supply decisions must be made in this industry.
Supply Requirements
"It used to be that much of the supply of gene therapy products for late-stage clinical and commercial launches was decided at the early stage of clinical development. However, with advancements in biology, engineering, and data sciences, biotechs can establish or negotiate supply requirements in a more agile manner closer to the delivery of gene therapies to clinical subjects and patients," says Iyer.
Addressing new short- and long-term challenges
Along with all the excitement that comes with innovations are the hurdles that developers and regulators are persistently working through. Topics such as cost reduction, manufacturing quality and efficiency, and increases in access are continuing to impact cell therapies in the short-term, according to Aaron Dulgar-Tulloch, PhD, technology leader for Genomic Medicine at Cytiva.
Proto Oncogenes
As for the long-term, however, Dulgar-Tulloch feels that there may be a completely shifted focus. "Long-term, I believe the most pressing challenge facing the cell therapy industry is demonstrating that it can move beyond blood-based cancers and into broader clinical utility in a way that will add differentiated value to the patients, relative to the continuing advancements that are expected from viral vector and nucleic-acid based gene therapies," he says.
Emerging Therapy Commercialization
In addition to these points, Palmacci highlights how commercialization is the key challenge when looking from a developer standpoint. "Building specialist skills and regulatory know-how, investing in high-quality raw materials, establishing the right quality systems and analytical processes, and finding a partner with proven GMP [good manufacturing practice] commercialization experience are all critical," he says.
Regulatory Guidance
"The 'capacity crunch' continues to draw headlines, but building capacity alone is not enough to serve this growing market." Even with these challenges on the radar, Lynn notes that things are bound to continue changing, as regulators are still learning right along the side of the rest of the industry. However, staying up-to-date on the rapidly changing regulatory guidance across the globe is an ongoing challenge that he feels is never going to go away.
The benefits of utilizing allogeneic cell therapies
For years, almost all of the most recent cell therapies have used autologous therapies, which are when a patient's own cells are used to make a therapy that is personalized for the patient. These therapies have been mostly positive for the long-term responses and can avoid issues that can stem from the immune response in patients.
Therapeutic Activities
A lot of recent developments in this area are focused on making more patient-centric therapies, with an overall outcome to better understand the patient for the most maximized therapeutic outcome. Some pharmaceutical companies have even developed the idea of involving patients in product design from an early stage, exploring their needs, and using their input into target product profiles (2).
Allogeneic Therapies
Allogeneic cell therapies have been on the rise and look promising, which is where the cells of other healthy donors are used to make a more therapeutic option for multiple individuals at a time. Lynn highlights that some of the benefits of using allogeneic therapies is how they contain cells that are readily available from young and healthy donors who are screened, because they are not coming from a patient who is already sick.
Batch Size
Usually, allogeneic therapies are grouped together as one, but according to Dan Strange, PhD, CTO at Cellular Origins, there are very notable segmentations. "For example, donor-derived allogeneic therapies are manufactured with processes that still look fairly similar to the manufacturing processes for autologous process (albeit using donor derived material), and with slightly larger batch sizes," he explains.
Single Donor
"This approach eliminates a lot of the logistical complexity of the autologous approach, but there are still fundamental limits on how many doses you can make from a single donor—perhaps one batch makes one hundred doses. On the other hand, iPSC-derived allogeneic therapies offer a potentially unlimited supply of cells, but are less well characterized."
Patient Population
According to Palmacci, these therapies are considered "off the shelf" models and have a lot of potential for patients. "As they use healthy donor stem cells as starting material, the viability of the cells in the end-product is improved," he notes. "By enabling the development of many treatments from a single donor, a greater patient population can be treated—improving access and reducing costs."
Autologous Models
Although autologous models have been the "safer" option for years for their positive results, Dulgar-Tulloch shares that they can be very complicated to keep up with in comparison to allogeneic models. "Autologous therapies can avoid many of the challenges around donor compatibility and immune rejection because they are created for a specific patient. Because you are developing and treating patients at an individual level, they are also often faster to develop and require less complex clinical trials," he says.
Patient Access
"However, this personalized therapy approach is also very difficult to scale from a commercial perspective. It brings increased complexity in manufacturing due to differences in the starting material, higher costs because you can't benefit from economic scaling, and logistical challenges in increasing patient access."
Population Health
As for the future of allogeneic therapies, Lynn is hopeful to see many new approvals for these types of products that just a few years ago would have only been developed for a single patient via an autologous donation. One of the promises of allogeneic therapies is the ability to reach a wider patient population. "Cell and gene therapies can and have helped many patients eradicate their disease," he says.
"If approved allogeneics can hit the market and serve a much bigger patient population, it could be a game changer for many public health issues." Allogeneic therapies can also expand the access of breakthrough therapies on a worldwide scale by making them more affordable and easier to deliver off-the-shelf, according to Dulgar-Tulloch.
3D Manufacturing
Palmacci seconds being hopeful for the future for the ultimate benefit of the patients, with an end goal for cell therapies to become so mainstream that they will continue to transform lives. "Greater standardization would help to manage the risk of bringing new therapies to market.
Increased automation and digitalization would reduce reliance on manual lab-based manufacturing, and a widespread move from 2D to 3D manufacturing would boost efficiency," he explains. "There also remains an important role for CDMOs [contract development manufacturing organizations] to help biotechs meet fluctuating demand."
Industry players and allogeneic therapies
Some CDMOs look at autologous or allogeneic therapies as major opportunities for their business process. Lynn expands on how the use of allogeneic cells to make therapies does have multiple benefits to the manufacturer and ultimately the patient.
"In theory, because allogeneics can aid in getting more cells to produce products for the various therapies, it could be a benefit to CDMOs and CROs because they would be able to produce more product, which leads to less line downtime and more return on the investment," he says.
CDMO and CRO
As for Dulgar-Tulloch, this topic is more complex due to the benefits of both kinds of therapies. "If you consider CDMOs and CROs, whose business model is built around service revenue for generating therapeutic doses, both autologous and allogeneic cell therapies are attractive opportunities," Dulgar-Tulloch highlights.
"Autologous might even edge out allogeneic therapy as an opportunity given the sheer scale of manufacturing required to meet the potential patient need. If you look instead at pharmaceutical companies, allogeneic cell therapies are the clear winner from a business opportunity thanks to the increased scalability and decreased costs and logistics."
Cell and Gene Manufacturing
Even with the rapid growth of allogeneic cell therapies, Palmacci predicts that autologous cell therapy options will still be here to stay. "Allogeneic cell therapies are easily scalable and do not require multiple manufacturing sites or a decentralized model—one site can serve patients globally," he shares.
"But whether allogeneic or autologous, any therapy that can significantly improve patient outcomes with high efficacy and safety standards is well positioned to generate interest and backing. Both allogeneic and autologous therapies have a role to play within patient treatment, and we do not expect allogeneic therapies to fully replace autologous ones any time soon."
Other up-and-coming therapy developments
With the emergence of cell and gene therapy advancements comes other categories of therapeutic options for patients. For example, Palmacci mentions that the rollout of the messenger RNA COVID-19 vaccine has been a testament to the potential of emerging therapies and the speed at which they can transform the outcomes when there is a collective to support their development.
Antibody Drug Conjugates (ADCs)
Other categories include antibody-drug conjugates (ADCs), cancer vaccines, adoptive cellular therapies, and tumor-infiltrating lymphocytes therapy, according to Lynn, which are more targeted cancer therapies that focus on killing cancer cells. For Fletcher, his first thought in this space is the continued use of exosomes, which are extracellular vesicles that make a powerful vehicle for drug delivery and can be a great tool for addressing different diseases.
"Recently, we have learned more about how they operate naturally, which can help us utilize them more effectively," he adds. Larger patient populations and more polygenic diseases have continued to offer advantages of scale to move therapies out of the lab, and more technology has been trending to leverage multiple or combination platforms, according to Iyer.
Mutated Cancer Cells
"For example, gene editing with hematopoietic stem cells, viral vector and ADCs as a CAR-T [chimeric antigen receptor T-cell] therapy, and viral and non-viral vector technologies for gene therapy," he says. "Therapies are starting to move beyond blood-borne cancers and towards treating patients with solid tumors to treat a larger range of cancers."
Strange hopes that both through a combination of manufacturing improvements and therapeutic developments, the industry can bring the cost of cell therapies down to a point where they can be delivered to patients affected by some of the most widespread and devastating diseases of our time.
Conclusion
Oncology continues to see exciting breakthroughs on the horizon. Dulgar-Tulloch emphasizes these new advancements and what to look forward to in the near future. "In cancer, we continue to see advances in immunotherapies and bispecific antibodies, often in combination with other therapies, with several approvals pending," he states.
"We're also poised to see two potential blockbuster drugs approved for Alzheimer's Disease and a vaccine against RSV. With such promise on the horizon, it continues to be an exciting time to work in biotechnology."
Article Details

BioPharm International
Volume 36, No.5
Pages 10-13, 20
Regulatory Compliance Associates® (RCA) has helped thousands of pharmaceutical companies meet regulatory, compliance, quality assurance, and remediation challenges. With more than 20 years of experience with FDA, Health Canada, EU and global regulatory agencies worldwide, Regulatory Compliance Associates® offers leading pharmaceutical consultants. We're one of the few pharma consulting companies that can help you navigate the challenges associated with industry regulations.
Our pharmaceutical consulting firm includes over 500 seasoned FDA, Health Canada & EU compliance consultants and regulatory affairs experts who understand industry complexities. Every pharmaceutical consultant on the Regulatory Compliance Associates® pharma consultancy team knows the unique inner workings of the regulatory process. 
Client Solutions
Whether you're in the product planning, development or pharmaceutical lifecycle management stage or need a remediation strategy for a compliance crisis, Regulatory Compliance Associates® will guide you through every pharma consulting step of the regulatory process and create a customized approach depending on your product and your pharma company's individual needs. Our clients include:
Companies new to FDA, Health Canada or EU regulations and the pharmaceutical industry
Start-up organizations with novel submissions to 510(k) submissions from multi-national corporations
Investment firms seeking private equity due diligence for pre-acquisition and post-deal research
Law firms seeking pharmaceutical consulting firm expertise in the remediation of warning letters, consent decrees, 483's or import bans
Regulatory affairs is Regulatory Compliance Associates® backbone. We exceed other pharma consulting companies with industry experts experienced in complexities of the pharmaceutical and biopharmaceutical industries. Our pharma consulting expertise spans all facets and levels of Regulatory Affairs, from Regulatory Support for New Products to Life Cycle Management, to other services like Outsourced Regulatory Affairs, Submissions, Training, and more.
As your partner, we can negotiate the potential assessment minefield of pharmaceuticals with insight, hindsight, and the clear advantage of our breadth and depth of knowledge and experience. We offer the following pharma consulting regulatory affairs services for pharmaceutical companies.
New Product Support
Product Lifecycle
Other Regulatory Services
The regulations process surrounding pharmaceutical companies can be tricky for even the most experienced industry veteran to understand. Just one misstep could mean significant and lasting consequences for your business. At Regulatory Compliance Associates®, we offer the pharma consulting experience and pharma consultants necessary to guide you through the quality compliance process.
Assessments
Audits
Regulatory Agency Response
Preparation and Training
Inspection Readiness
Regulatory Compliance Associates® Quality consulting includes assessments, strategy, implementations, staff augmentations, and identification of quality metrics to ensure continuous improvement. Our pharma consultants understand the strategic thinking needed to align your business needs and goals. Regulatory Compliance Associates® pharmaceutical industry consultant are quality experts with experience spanning major corporations and start-ups. Our pharmaceutical consulting firm knows firsthand how to achieve, maintain, and improve quality, and we excel in transferring pharma consulting knowledge to your organization.
21 CFR Part 11
Data Integrity
Manufacturing Support
Facility Support
Regulatory Compliance Associates® has significant experience and a proven approach to managing FDA Warning Letters, Consent Decrees, Remediation and other serious regulatory situations. RCA's pharma consultants partner with executive, legal, and communication teams to develop responses accepted by the regulatory agency & realistic to execute. Regulatory Compliance Associates® pharma regulatory consultants will develop a comprehensive proof book of documented evidence demonstrating the corrective action taken to remediate non-compliant issues.
In addition, Regulatory Compliance Associates® pharmaceutical industry consultant will prepare a comprehensive pharma consulting strategy to assist in your remediation efforts, drive continuous improvement, and maintain compliance with the regulations.
Regulatory Action
Warning Letter
483 Observation
Oversight Services
About RCA
Regulatory Compliance Associates® (RCA) provides pharmaceutical consulting to the following industries for resolution of life science challenges:
We understand the complexities of running a life science business and possess areas of expertise that include every facet of R&D, operations, regulatory affairs, quality, and manufacturing. We work on the front lines and thrive in the scrutiny of FDA, Health Canada, MHRA and globally-regulated companies.
As your partners, we can negotiate the potential minefield of regulatory compliance and regulatory due diligence with insight, hindsight, and the clear advantage of our unique expertise and experience.
Founded in 2000
Headquartered in Wisconsin (USA)
Expertise backed by over 500 industry subject matter experts
Acquired by Sotera Health in 2021
About Sotera Health
The name Sotera Health was inspired by Soteria, the Greek goddess of safety, and reflects the Company's unwavering commitment to its mission, Safeguarding Global Health®.
Sotera Health Company, along with its three best-in-class businesses – Sterigenics®, Nordion® and Nelson Labs®, is a leading global provider of mission-critical end-to-end sterilization solutions and lab testing and advisory services for the healthcare industry. With a combined tenure across our businesses of nearly 200 years and our industry-recognized scientific and technological expertise, we help to ensure the safety of over 190 million patients and healthcare practitioners around the world every year.
We are a trusted partner to more than 5,800 customers in over 50 countries, including 40 of the top 50 medical device companies and 8 of the top 10 pharmaceutical companies.
To begin the Regulatory Compliance Associates® scoping process today, please enter your information in the blue form below and click the submit button at the bottom of the webpage.