Q. I am a quality assurance professional working for a small start-up company. I am setting up their quality management system, but I have little experience with complaint handling or root cause analysis. Can you provide some basic advice on setting up a system to handle customer complaints?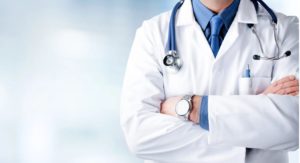 A. A customer complaints handling system is a critical quality function that needs to be designed in conjunction with your quality management system (QMS). The requirements for complaint handling are well documented in the regulations (1–3). The importance of the complaint system and its relationship to other functions is often underappreciated by companies when setting up a QMS.
Quality Management System
The complaint system should be one of the first systems to be established by a company because the information gleaned from complaints feeds directly into the deviations, investigations, and corrective actions and preventive actions (CAPA) functions. Whether your product is a prescription drug (small or large molecule), over-the-counter medication, medical device, or combination product, the process for addressing customer complaints falls under regulatory scrutiny (4). 
The first element of a robust complaint system is to establish a standard operating procedure (SOP) for complaint handling. The SOP should indicate the communication vehicle used to collect customer complaint information. These communication avenues can include, but are not limited to, use of a dedicated telephone number and/or an Internet link where customers can report the problem they are having with your product.
Risk Analysis
It may seem archaic to recommend a phone number during a risk analysis, but it is necessary because not everyone taking your medication is comfortable with or has access to the Internet. These individuals may be more at ease leaving a message on an answering machine. Needless to say, this is an element of the complaint handling system that might be outsourced. If you decide to outsource this activity, you should specify this in your SOP and have a quality agreement with the company that is performing this service for you.
Once the basic communication elements are determined and established, they need to be monitored on a routine frequency. The monitoring frequency should be established in the SOP for the handling of complaints. The phone line and the weblink should be monitored at a minimum once a day. It would be ideal if the communication lines could be continuously monitored, but this may be impractical for a small company. If this activity has been outsourced, the information collected on a daily basis by the service provider should be collected and reviewed on a daily basis by the company.
Root Problem
The next element needed for effective complaint handling is determining the minimum information that you need from the customer. To effectively help conduct a root cause analysis, you will want to know:
Name and contact information
Age and sex
The name of the product
The dosage strength, if applicable
The name of the store where the purchase was made
A detailed description of the problem/issue associated with the product. Again, if you are outsourcing this function, you will need to make sure this information is being collected by your service provider.
Root Cause Tree
Once you have established the communication avenues and the information requirements, completing the root cause tree is a crutical step in the process. Determining the complaint categories can help describe the factors that need corrective action.
There are several complaint categories that a customer might want to report to a company including medical conditions, product quality problems, preventable mistakes, and therapeutic failures. Any type of medical complaint is serious and needs to be assessed and addressed in a timely manner, because these types of complaints often have regulatory reporting timelines associated with them.
Performing Root Cause Analysis
Once your complaint categories help compete the root cause tree, defining the serverity can assist in the risk management analysis. Medical complaints can range from mild (e.g., headache, rash, tiredness, etc.) to serious reactions (e.g., hospitalization, suicidal thoughts, death, etc.). The more serious the medical complaint, the more aggressive the company needs to be in pursuing the investigation into the complaint. The regulatory reporting requirements for medical complaints should be specified in the SOP.
Non-medical complaints do not need to be reported to the regulatory authorities, but they should be documented and investigated. These types of complaints (e.g., smashed bottle, smashed carton, incorrect tablet count, etc.) do not need to be reported to regulatory agencies, but they still need to be investigated as they could indicate deficiencies in the manufacturing and packaging operations.
Safety Risk Assessment
There are other considerations to consider when establishing a complaint handling function, such as whether or not the company wants to try and have the product returned for examination. The design of your safety risk assessment should clearly outline how the product will be handled if it is procured. Keep in mind, however, that all complaints are available for regulatory review during an inspection.
Establishing a robust and well-documented complaint handling process is a significant and an important element of a strong quality system. Thought and consideration on how complaints will be communicated to the rest of the organization and how complaint resolutions will be investigated, documented, and reported are critical elements to having a complaint function that serves the organization, the customers, and the regulatory authorities.

Pharmaceutical Technology
Volume 43, No. 4
Pages: 70, 69
About RCA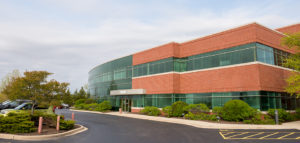 Regulatory Compliance Associates® (RCA) provides worldwide services to the following industries for resolution of compliance and regulatory challenges:
We understand the complexities of running a life science business and possess areas of expertise that include every facet of R&D, operations, regulatory affairs, quality, and manufacturing. We are used to working on the front lines and thriving in the scrutiny of FDA-and globally-regulated companies. As your partners, we can negotiate the potential minefield of regulatory compliance and private equity due diligence with insight, hindsight, and the clear advantage of our unique expertise and experience.
Headquartered in Wisconsin (USA)

Regional offices in Florida, Colorado and Europe

Expertise backed by over 500 industry subject matter experts
Acquired by Sotera Health in 2021
To begin the RCA® scoping process today, please enter your information in the blue form below and click the submit button at the bottom of the webpage.