One of the most crucial parts of running a business in the pharmaceutical or medical device industry is meeting the standards that will ensure your customers receive the highest-quality service. That's why many businesses today choose to outsource certain functions of their post market surveillance activities.
---
Let us help you Outsource your Post Market Surveillance Activities. Contact Us Now →
---
Outsourcing is a business strategy that only began to surface in the 1980s and 1990s. Since then, it has become a powerful value proposition for industries everywhere. In the 2000s, businesses within the life sciences industry started implementing the practice. Now, the outsourcing of external resources for compliance needs is a common strategy for companies looking to expand their reach and climb the industry ladder.
Why Are Certain Functions Targeted for Outsourcing?
Companies may choose to outsource any number of activities to improve business operations, but there are a few specific types of functions that leaders tend to target for outsourcing. For example, companies often outsource lower risk activities that include higher volume but lower-complexity tasks.
The reason for this is that there are many expert consultants needed for complicated specialties that businesses are responsible for. However, when leadership removes the tedious or time-consuming tasks, such as data management, they may increase the team's ability to focus on the larger picture or invest in business ventures.
Outsourcing low-risk tasks lifts a significant burden from the shoulders of leaders and employees while allowing them to focus on the creative, strategic and higher-risk parts of the business instead.
Why Outsource Post Market Surveillance Needs?
The reason so many businesses choose to outsource rather than use internal resources is the challenge of the recruiting process. Companies often find that understanding regulations, compliance, hearing the Voice of the Customer and managing regulators is an important core competency / knowledge that balances other internal functions and decision making. Thanks to ever-changing standards and laws in the medical device and pharmaceutical industries, very few companies have the in-house resources to keep these standards up-to-date.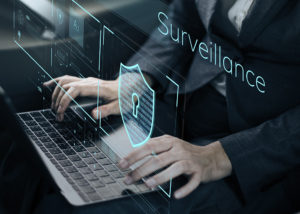 Managing post market surveillance activities may be outside the realm of your team's skill set and understanding, but outsourcing allows you to work with experts in the field. While compliance issues can hold your company back, having an experienced partner at your side ensures that all of your compliance needs will be in order.
Some of the long-term benefits of outsourcing post market surveillance activities include:
High-efficiency value proposition: With the help of an healthcare consulting firm, you can more quickly and effectively serve your customers. Over a long-term basis, this will help you both retain customers and attract new ones.
Lower functional costs: Reducing operational costs so you can increase profits and grow as a business is one of your main goals. Thanks to the benefit of a more efficient work environment, you will save capital for opportunities like mergers and acquisitions.
Refocus talent and skill: Free up your high cost internal resources to allow them to focus on critical work and decisions which you can then leverage for the benefit of your business by outsourcing low-risk tasks. Refocus your most valuable members and resources on their greatest strengths while leaving the rest to external experts.
Outsourcing your post market surveillance activities is an area that continues to grow worldwide. With the help of a third party, you can keep everyone in your business assigned to the tasks that allow them to best use their core competencies and create a more productive work environment.
About RCA®
Regulatory Compliance Associates (RCA) provides medical device consulting to the following industries for the resolution of life science challenges:
We understand the complexities of running a life science business and possess areas of expertise that include every facet of R&D, operations, regulatory affairs, quality, and manufacturing. We are used to working on the front lines and thriving in the scrutiny of FDA, Health Canada, MHRA, and globally regulated companies.
As your partners, we can negotiate the potential minefield of regulatory compliance and regulatory due diligence with insight, hindsight, and the clear advantage of our unique expertise and experience.
Founded in 2000
Headquartered in Wisconsin (USA)
Expertise backed by over 500 industry subject matter experts
Acquired by Sotera Health in 2021
About Sotera Health®
The name Sotera Health was inspired by Soteria, the Greek goddess of safety, and reflects the Company's unwavering commitment to its mission, Safeguarding Global Health®.
Sotera Health Company, along with its three best-in-class businesses – Sterigenics®, Nordion® and Nelson Labs®, is a leading global provider of mission-critical end-to-end sterilization solutions and lab testing and advisory services for the healthcare industry. With a combined tenure across our businesses of nearly 200 years and our industry-recognized scientific and technological expertise, we help to ensure the safety of over 190 million patients and healthcare practitioners around the world every year.
We are a trusted partner to more than 5,800 customers in over 50 countries, including 40 of the top 50 medical device companies and 8 of the top 10 pharmaceutical companies.
To begin the Regulatory Compliance Associates® scoping process today, please enter your information in the blue form below and click the submit button at the bottom of the webpage.