The US Food and Drug Administration (FDA) has recently expanded on its clarification of a virtual audit, and how new manufacturing protocols in the COVID-19 environment will evolve. Travel constraints continue to impact the industry, especially in countries like India where a tremendous outbreak of COVID cases erupted in April 2021.
"This does show that indeed, we are very much interested in doing these remote interactive investigations, you know, especially the ones with video streaming technology." said Michael Kopcha, director of the Office of Pharmaceutical Quality in the agency's Center for Drug Evaluation and Research.
---
Looking for help preparing for the new guidance? Contact Us Now →
---
After reviewing recommendations from the European Medicines Agency (EMA) and the UK Medicines and Healthcare Regulatory products Agency (UK MHRA), the FDA continues to address the questions many pharmaceutical companies and partners have voiced during the pandemic. FDA officials commented that, due to these early learnings from other global regulatory bodies, they have recently expanded their recommendations for virtual audit best practices and new criteria of considering when to conduct a remote inspection.
Two of the initial primary use cases for virtual pharmaceutical inspections mentioned by the FDA include records requests and on-site inspectional work. While developing the new virtual audit process is still ongoing, one recommendation is Pharmaceutical companies should choose a proven regulatory partner to assist with the audit. Agency executives explained they will not be engaging vendors to perform virtual audits on behalf of the FDA.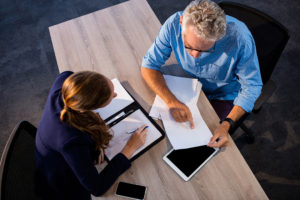 One looming issue to be remedied is will virtual audits be allowed for facilities with serious good manufacturing practice (GMP) violations. FDA officials have expanded on their risk-based approach to prioritization in deciding which sites may qualify. An expanded virtual audit strategy continues to be a work-in-progress by agency officials including defining which companies qualify for an FDA virtual inspection and, more importantly, in what order the virtual audits may happen.
GMP violations involve either FDA warning letters or action-indicated site classifications based on the possible corrective actions needed. If the corrective actions needed for a facility can be successfully addressed remotely, it may become more likely that the number of hybrid virtual inspections authorized by the FDA will continue to grow. However, agency official commentary concluded that each facility will be examined by the FDA team on an individual basis with consideration of potential violations involved being a primary decision-making driver.
The good news for Pharmaceutical industry executives is it appears the FDA is willing to learn from international regulatory experiences and potentially even collaborate using technology in new ways to increase the FDA's ability to continue operations. Global travel limitations will more than likely impact every industry for the foreseeable future in 2021 until the COVID-19 vaccine becomes more widely administered.
About RCA®
Regulatory Compliance Associates® (RCA) provides healthcare consulting services to the following industries for resolution of compliance and regulatory challenges:
We understand the complexities of running a life science business and possess areas of expertise that include every facet of R&D, operations, regulatory affairs, quality, and manufacturing. Our life science consultants are used to working on the front lines and thriving in the scrutiny of FDA, Health Canada, MHRA and globally-regulated companies.
As your partners, we can negotiate the potential minefield of regulatory compliance and regulatory due diligence with insight, hindsight, and the clear advantage of our unique expertise and experience.
Founded in 2000
Expertise backed by over 500 industry subject matter experts
Acquired by Sotera Health in 2021
About Sotera Health®
The name Sotera Health® was inspired by Soteria, the Greek goddess of safety, and reflects the Company's unwavering commitment to its mission, Safeguarding Global Health®.
Sotera Health Company, along with its three best-in-class businesses – Sterigenics®, Nordion® and Nelson Labs®, is a leading global provider of mission-critical end-to-end sterilization solutions and lab testing and advisory services for the healthcare industry. With a combined tenure across our businesses of nearly 200 years and our industry-recognized scientific and technological expertise, we help to ensure the safety of over 190 million patients and healthcare practitioners around the world every year.
We are a trusted partner to more than 5,800 customers in over 50 countries, including 40 of the top 50 medical device companies and 8 of the top 10 pharmaceutical companies.
To begin the Regulatory Compliance Associates® scoping process today, please enter your information in the blue form below and click the submit button at the bottom of the webpage. 
To begin the Regulatory Compliance Associates® scoping process today, please enter your information in the blue form below and click the submit button at the bottom of the webpage.