Data Integrity
Among the current and emerging topics of interest to the pharmaceutical industry, the topics of quality metrics, quality culture, and data integrity are of particular concern to both the industry and the regulatory authorities. In this episode of RCA Radio, host Brandon Miller and guests Steven Lynn, Regulatory Compliance Associates (RCA) Executive Vice President of Pharmaceuticals, and Susan Schniepp, RCA's Distinguished Fellow, discuss why Data Integrity leads to a more quality assured culture now more than ever before.
Listen in as we address why Data Integrity and Quality Culture are so important, permanent changes as a result of the pandemic, how to leverage the changes, and how it is all related to having a good quality culture.
About RCA's Quality Assurance Services
Regulatory Compliance Associates® Quality Assurance services include assessments, strategy, implementations, staff augmentations, and identification of quality metrics to ensure continuous QA improvement, aligning with your QA engineering team and business needs. Quality is something our software quality assurance consultants are experts at with experience spanning major corporations and start-ups. We know firsthand how to achieve, maintain, and improve quality, and we excel in transferring this knowledge to your quality engineering team.
QA Services
Quality Assurance Consultants – Interim Management, staff augmentation or outsourcing quality and regulatory management has become an increasingly common practice in the life science industry. The quality assurance (QA) and regulatory affairs (RA) functions create extra complexity for large and small life science companies because needs may vary greatly depending on the lifecycle of the organization. 
QA Audit – Virtual gap assessments can assist your team in advance for an upcoming QA inspection by a notified body. These proactive organizations turn to RCA for outsourcing Ex-FDA experts who can describe exactly what a notified body looks for.
Quality Assurance in Software Testing – Cybersecurity is becoming more essential to our industry based on updated FDA cybersecurity guidance. Pharmaceutical manufacturers partner with RCA for their cybersecurity FDA strategy and how to stay ahead of hackers. 
QA Process
Early in a company's lifecycle, strategic leadership is needed for​ ​product filings, regulatory pathway, manufacturing setup, and quality management systems creation. As the company matures, QA planning often transitions to a continuous improvement stage.
Total Quality Assurance

Quality Assurance Methodologies
QA Procedures
Project QA
Product QA
Supplier QA
Digital QA
Agile QA
Outsourcing QA management can often provide a more strategic perspective when you're challenged across changing quality control in engineering teams. Our pharmaceutical quality assurance experts bring a wealth of quality assurance management needed to help you cut cost via unique QA methodologies.
QA Planning
Quality Control Audit

QA Procedures
QA Reporting
QA Responsibility
SOP Quality Control

QA Best Practices

QA Programmer
QA Project Manager
QA Software Tester
SQA Tester
Software QA Analyst
Software Quality Analyst

QA Testing Services

Standard Quality Control
Quality Control Tester
Quality Assurance Analyst
Data Quality Analyst
Software QA
Software QA Outsourcing

Agile Quality Management
Web Quality Assurance

Software Quality Control

Quality System Automation Using Software
Quality Systems Implementation
Quality System Remediation / Improvement

Quality Control Procedures

Computerized System Validation Standard Operating Procedure (SOP) – Our computer validation experts and software engineers have extensive experience with the GAMP5 validation model to ensure that you have the appropriate level of documentation.
Risk Management ICH Q9 – We can provide you with the staff and tools needed to implement or remediate your quality systems to current industry standards and train your personnel to manage it.
QA Teams
Corrective and Preventive Action (CAPA) and Complaint Systems – We manage implementation and remediation of CAPA systems and Complaint Handling Systems.
21 CFR Part 210 and 211
Quality Control Assurance

EU Good Manufacturing Practice (GMP)
Quality Assurance Best Practices

QA Testing Process

Performing Quality Control
QA Workflow

Quality Culture Guidelines

QA process
QA Tester
QA Analyst
QA Management

Laboratory Support

SOP Development
Method Transfer
Method Validation
Data QA
About RCA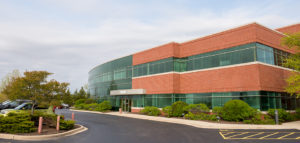 Regulatory Compliance Associates® (RCA) provides healthcare consulting services to the following industries for resolution of compliance and regulatory challenges:
We understand the complexities of running a life science business and possess areas of expertise that include every facet of R&D, operations, regulatory affairs, quality, and manufacturing. We are used to working on the front lines and thriving in the scrutiny of FDA and globally-regulated companies.
As your partners, we can negotiate the potential minefield of regulatory compliance and regulatory due diligence with insight, hindsight, and the clear advantage of our unique expertise and experience.
Founded in 2000
Headquartered in Wisconsin (USA)
Expertise backed by over 500 industry subject matter experts
Acquired by Sotera Health in 2021
To begin the RCA® scoping process today, please enter your information in the blue form below and click the submit button at the bottom of the webpage.