Contamination Control For Pharmaceutical Products: Real-World Moist-Heat-Validation Pitfalls And Proper Verification of Sterility
---
Moist-heat sterilization is a commonly used and widely accepted process in pharmaceutical processes. As such it is critical that it be carried out correctly. In this webinar we will address real-world observations relating to moist-heat-sterilization processes, discuss the science behind the observations, and present solutions to result in a successful validation outcome.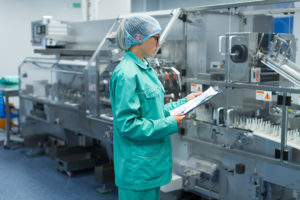 As a contamination-control program is meant to result in microbiologically acceptable product, usually with a sterile claim, it is also critical to be capable of demonstrating sterility. Although demonstration or verification of sterility is commonly accomplished by performance of a test for sterility via USP<71>, that test only represents one slide in the complete movie of contamination control, thus a fuller perspective of verification of sterility must be considered and will be addressed.
The format of the webinar will be an introduction to these two topics followed by a panel discussion to address your specific questions or challenges and updates in the industry.
About the Speakers
Susan Schneipp, Regulatory Compliance Associates® (RCA) Distinguished Fellow
With more than 40 years of industry experience in quality control and quality assurance, Sue has had responsibilities for complaints, labeling, investigations, compendial affairs, and other quality systems. In addition to RCA, she has held leadership roles at Allergy Laboratories, Inc.; OsoBio Pharmaceuticals, LLC; Searle; Abbott; and Hospira. She has served the Parenteral Drug Association (PDA) as a member of the Board of Directors, PDA / FDA Joint Regulatory Affairs Conference Chair, conference presenter, and Chair of PDA's Regulatory Affairs / Quality Advisory Board. She was also awarded PDA's Distinguished Service Award in 2008.
Steve Lynn has over twenty (20) years of quality and regulatory compliance-related experience in the pharmaceutical, biopharmaceutical, medical device, blood, plasma, and tissue industries. He is an expert in Current Good Manufacturing Practices (CGMP) compliance-related matters and has significant experience with other GxP quality compliance and regulatory issues.
Martell Winters is a specialist microbiologist (NRCM) and a radiation specialist (AAMI). He has been at Nelson Labs for 24 years and spent his earlier years working in the Radiation Sterilization group, responsible for bioburden testing and radiation validation studies. His specialties include microbiological process validation and radiation sterilization of medical devices, allograft tissue, and pharmaceutical products