Learn more about remote inspections, FDA inspection training and begin preparing now for next year's FDA remote inspections.
"Physical inspections, especially when unannounced, are one of FDA's most important tools to ensure drug safety and quality."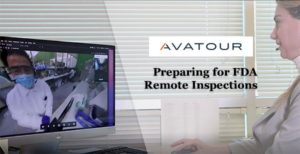 REPORT 117 (June, 30 2021): AGRICULTURE, RURAL DEVELOPMENT, FOOD AND DRUG ADMINISTRATION, AND RELATED AGENCIES APPROPRIATIONS BILL 
There will be a live demo of the world's first multi-party immersive remote presence service by Avatour, as well as a breakdown of the U.S. House Appropriations Committee recently submitted an increase in budget for the Food and Drug Administration (FDA), including new funding for increased on-site inspections during 2022 and beyond. 
Earlier reports from March 2021 also documented the incremental funding may be utilized for additional headcount to support the return to a normal rate of unannounced in-person FDA inspections. International markets, including India and China, have also been mentioned as regions of interest due to previous 2020 travel complications due to the global COVID-19 pandemic.
In this webinar you will learn more about:
How the FDA will utilize remote inspections in the future based on these changes
Proactive companies who set compliance training exercises for their FDA inspection teams
Considerations for revising standard operating procedures based on virtual compliance
Virtual Audit Solutions for conducting training inspections similar to an FDA Audit
Take a virtual tour of the fastest growing remote inspections technology, Avatour
Best practices for partnering with the FDA during an unannounced inspection
Presenters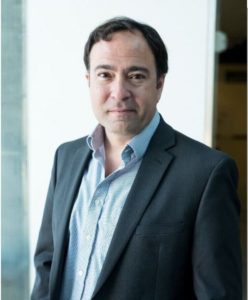 Devon Copley
CEO and Co-Founder of Avatour
An expert on live immersive technology, Devon has more than 20 years of experience in online media and VR. Previously, he was Head of Product for the Nokia OZO VR platform, where he expanded the OZO ecosystem to include live VR broadcast, next-generation immersive delivery, and multi-platform playback. Earlier, Devon co-founded the online media consulting firm Interocity (acquired by Chyron) and was VP of Customer Success at the leading cloud video platform Kaltura. Avatour is a new form of communication: the world's first multi-party immersive remote presence service.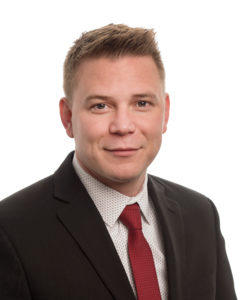 Eric Januszewski
Senior Director, Client Relations
As Regulatory Compliance Associates® Inc.'s Senior Director of Client Relations, Eric has focused on assisting European medical device and pharmaceutical companies gain market entry into the United States, helping provide solutions to increase market growth while focusing on quality and compliance. His experience includes providing support to a broad range of companies in operations, FDA and EU compliance management, change control processes, and audit preparation. Regulatory Compliance Associates® Inc. (RCA) provides worldwide solutions to the medical device and pharmaceutical industries for resolution of regulatory, compliance and quality challenges.
About RCA
Regulatory Compliance Associates® (RCA) provides regulatory compliance consulting to the following industries for resolution of life science challenges:
We understand the complexities of running a life science business and possess areas of expertise that include every facet of R&D, operations, regulatory affairs, quality, and manufacturing. We are used to working on the front lines and thriving in the scrutiny of FDA, Health Canada, MHRA and globally-regulated companies.
As your partners, we can negotiate the potential minefield of regulatory compliance and regulatory due diligence with insight, hindsight, and the clear advantage of our unique expertise and experience.
Founded in 2000
Headquartered in Wisconsin (USA)
Expertise backed by over 500 industry subject matter experts
Acquired by Sotera Health in 2021
About Sotera Health
The name Sotera Health was inspired by Soteria, the Greek goddess of safety, and reflects the Company's unwavering commitment to its mission, Safeguarding Global Health®.
Sotera Health Company, along with its three best-in-class businesses – Sterigenics®, Nordion® and Nelson Labs®, is a leading global provider of mission-critical end-to-end sterilization solutions and lab testing and advisory services for the healthcare industry. With a combined tenure across our businesses of nearly 200 years and our industry-recognized scientific and technological expertise, we help to ensure the safety of over 190 million patients and healthcare practitioners around the world every year.
We are a trusted partner to more than 5,800 customers in over 50 countries, including 40 of the top 50 medical device companies and 8 of the top 10 pharmaceutical companies.
To begin the Regulatory Compliance Associates® scoping process today, please enter your information in the blue form below and click the submit button at the bottom of the webpage.