How to Deal with Unexpected Questions and Issues During Your Submission Process
Learn what next steps to take when unexpected questions and issues arise during your submissions process during this webinar on Managing Challenging Submissions.
In this one-hour webinar, you will learn how to:
Minimize the risk of receiving a RTA Notification, Deficiency List, and / or AI Letter
Respond to FDA communications regarding your submission
Facilitate discussions with the Lead Reviewer
Leverage recent FDA guidance documents and recognize FDA trends or themes that may impact your submission or review process
Solicit and engage cross-functional support with engineering, quality, and new product development teams
About RCA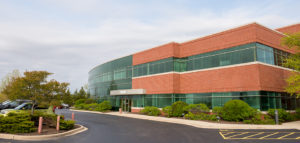 Regulatory Compliance Associates® Inc. (RCA) provides worldwide services to the following industries for resolution of compliance and regulatory challenges:
We understand the complexities of running a life science business and possess areas of expertise that include every facet of R&D, operations, regulatory affairs, quality, and manufacturing. We are used to working on the front lines and thriving in the scrutiny of FDA-and globally-regulated companies.
As your partners, we can negotiate the potential minefield of regulatory compliance and private equity due diligence with insight, hindsight, and the clear advantage of our unique expertise and experience.
Headquartered in Southeastern Wisconsin, with offices in West Central Florida; North Central Colorado; and Central Eastern Europe
Expertise backed by over 500 industry subject matter experts