Driving Toward Quality System Excellence
Weak Corrective and Preventive Action (CAPA) systems are a major concern to Regulatory Authorities and can result in citations and warning letters to firms. Effective CAPA systems, however, are a cornerstone in an organization's Quality Management System. Learn more on this topic during this CAPA webinar: Corrective and Preventive Action—Driving Toward Quality System Excellence.
In this one-hour CAPA webinar, you will learn about:
Differentiating between correction, corrective and preventive action
Steering clear of incorrect root cause identification
Adopting best practices in developing and documenting corrective action plans
Conducting effectiveness checks and creating a culture of follow-through
About RCA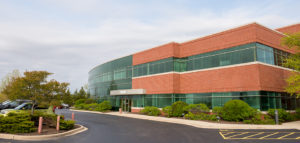 Regulatory Compliance Associates® Inc. (RCA) provides worldwide services to the following industries for resolution of compliance and regulatory challenges:
We understand the complexities of running a life science business and possess areas of expertise that include every facet of R&D, operations, regulatory affairs, quality, and manufacturing. We are used to working on the front lines and thriving in the scrutiny of FDA-and globally-regulated companies.
As your partners, we can negotiate the potential minefield of regulatory compliance and private equity due diligence with insight, hindsight, and the clear advantage of our unique expertise and experience.
Headquartered in Southeastern Wisconsin, with offices in West Central Florida; North Central Colorado; and Central Eastern Europe
Expertise backed by over 500 industry subject matter experts