Check out the interview Vice News did with our Executive VP of Pharmaceuticals, Steven Lynn, on how the Covid-19 pandemic is revealing major holes in the pharmaceutical supply chain.
About Steve Lynn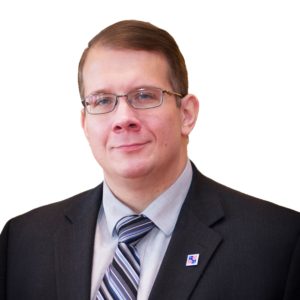 Steve has over twenty (20) years of quality and regulatory compliance-related experience in the pharmaceutical, biopharmaceutical, medical device, blood, plasma, and tissue industries. He is an expert in Current Good Manufacturing Practices (CGMP) compliance-related matters and has significant experience with other GxP quality compliance and regulatory issues.
Joining Regulatory Compliance Associates® Inc. in September of 2020, Steve serves as RCA's Executive Vice President of Pharmaceuticals.
Prior to joining RCA, Steve served in executive leadership roles with global accountability in both the private sector, as well as at the US FDA. In the private sector, Steve was an executive at two large multi-national corporations and also worked as a compliance and supply chain consultant. He was the Global Head of Group (Corporate) Compliance and Audit for Novartis AG. In this role he led the corporate-level GxP corporate compliance and audit functions across the company.
Next, Steve was the inaugural Vice President of Global Quality Compliance for Mylan, Inc. a large generics manufacturer. Prior to rejoining the private sector, Steve worked for nearly a decade at the FDA. At the FDA, was the Director of the FDA/Center for Drug Evaluation and Research's (CDER) Office of Manufacturing and Product Quality (OMPQ) within the Office of Compliance (OC). In this role, he was responsible for the global Current Good Manufacturing Practices (CGMP) oversight of all drugs manufactured and/or imported into the United States to assure compliance with CGMPs.
In addition, in his last year at the FDA, he served in a dual position as the Operations Transition Lead for CDER's new Office of Pharmaceutical Quality (OPQ) reporting to CDER's Center Director where he was responsible for setting up OPQ operations.
Steve also served in two acting roles on the inspectorate side of FDA within the Office of Regulatory Affairs (ORA). First, he served as the acting Senior Advisor to the Assistant Commissioner for Operations (ACO) within the Immediate Office of ORA's Office of Operations. In this role, Steve was responsible for advising the ACO in their role of leading and managing ORA's Office of Operations, which is responsible for all of the Agency's Headquarters, Domestic and Foreign Field Investigatory, Compliance, and Laboratory Operations.
Second, Steve served as the acting Director for ORA's Office of Medical Products and Tobacco Operations (OMPTO). In this role, Steve represented and made decisions on behalf of the ACO relating to medical and tobacco product program investigatory operational issues, including emergency response activities and supply chain. In addition, he directed the coordination and management of all domestic and foreign Agency field operations related to medical (drugs, biologics, and medical devices) and tobacco products. Additionally, Steve served as the operational liaison for medical products and tobacco inspection programs to FDA's medical product and tobacco Centers, as well as to the Agency's foreign offices.
Steve received a Bachelor of Science degree in Biology from Bethany College in Bethany, WV, and a Master of Science Degree in Quality Systems Management from the National Graduate School in Falmouth, MA. He is an Eagle Scout, Senior Member of the American Society for Quality (ASQ), and an Excellence in Government Program Senior Fellow.