To learn more about quality culture and data integrity, you need to understand what these terms mean and how they can affect your company.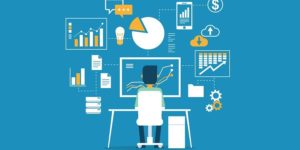 What Is Quality Culture and Data Integrity?
The Good Practices for Data Management and Integrity in Regulated GMP/GDP Environments document from PICS offers perhaps the most comprehensive explanation of what a quality culture is. According to that document, this type of culture is a work environment that is open and transparent, allowing team members to fully and openly communicate mistakes and failures. This open culture is also a work environment where there are processes and structures that allow information about mistakes and problems to flow between team members at different levels.
Why Quality Culture?
Quality culture and its importance to the World Health Organization, MHRA and PICS recognizes that data quality is reliant on type of workplace. An organization that punishes team members who come forward with mistakes or issues is likely to have fewer reportable issues and less transparency, which can mean less accurate data. By allowing team members to speak freely and permitting the information to flow to different tiers of the organization, you'll ensure that data can be accurately collected and acted upon.
Improving Organizational Quality Culture and Data Integrity through Risk Management
If you would like to create a quality culture, your organization can take several steps, including:
How We Can Help
A quality culture will help you pave the way for success because you'll be enjoying better data. When you need to submit to global regulatory agencies, having more robust data can also help.
While having data integrity and good metrics is a crucial factor for biologics, medical device, pharmaceutical, compounding pharmacy and other organizations, an open quality culture is also important. In addition, it will help you to notice issues and address them in a timely fashion as well as enabling you to plan what to do when problems arise.
Regulatory Compliance Associates® Inc. (RCA) can help. Whether you're trying to draft a quality risk management plan or want a quality culture but aren't sure where to start, contact RCA today to speak with a professional about compliance.