Regulatory Compliance Associates® will be exhibiting at INTERPHEX in New York City from April 25th–27th 2023 with Sterigenics and Nelson Labs. Stop by booth #1753 to meet experts from each team to learn how we can provide you with a complete solution for any of your projects. Together we understand your business and are prepared to discuss solutions to your regulatory, quality, compliance, sterilization, and lab testing needs to help ensure the safety of your product and process.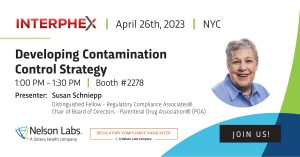 Regulatory Compliance Associates® Distinguished Fellow and the Parenteral Drug Association® (PDA) Chair of Board of Directors, Susan Schniepp, will be presenting a tech talk where you will learn more about contamination control strategy, how to identify and assess risk, prepare mitigation pathways, and define preventive actions associated with contamination in sterile product manufacturing.
Sue is the knowledge leader for RCA® and is Chair of the Parenteral Drug Association (PDA) Board of Directors. Sue's background includes cGMPs, audit readiness, change control, investigations, supplier quality, and batch record review.
---
About Interphex® 2023
For 40+ years, INTERPHEX has been the premier pharmaceutical, biotechnology, and medical device development and manufacturing event where you can "Experience Science through Commercialization".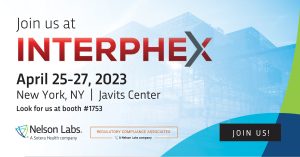 Based in New York, INTERPHEX brings over 10,500 global industry professionals and 620+ suppliers together to "Learn It, Experience It, Procure It" through a unique combination of our no-cost technical conference, exhibits, demonstrations, partnering opportunities, and networking events to leverage quality, efficiency, and cost-effectiveness in today's ever-changing global market.
About Regulatory Compliance Associates' Client Solutions
Whether you're in the product planning, development or pharmaceutical lifecycle management stage or need a remediation strategy for a compliance crisis, RCA® will guide you through every step of the regulatory process and create a customized approach depending on your product and your pharma company's individual needs. Our clients include:
Companies new to FDA, Health Canada or EU regulations and the pharmaceutical industry
Start-up organizations with novel submissions to 510(k) submissions from multi-national corporations
Investment firms seeking private equity due diligence for pre-acquisition and post-deal research
Law firms seeking expertise in the remediation of warning letters, consent decrees, 483's or import bans
Regulatory affairs is Regulatory Compliance Associates® backbone and we fully understand the complexities of the pharmaceutical and biopharmaceutical industries. Our expertise spans all facets and levels of Regulatory Affairs, from Regulatory Support for New Products to Life Cycle Management, to other services like Outsourced Regulatory Affairs, Submissions, Training, and more.
As your partner, we can negotiate the potential assessment minefield of pharmaceuticals with insight, hindsight, and the clear advantage of our breadth and depth of knowledge and experience. We offer the following four regulatory affairs services for pharmaceutical companies.
New Product Support
Product Lifecycle
Other Regulatory Services
The regulations process surrounding pharmaceutical companies can be tricky for even the most experienced industry veteran to understand, and just one misstep could mean significant and lasting consequences for your business. At RCA®, we offer the experience and resources necessary to guide you in quality compliance.
Assessments
Audits
Regulatory Agency Response
Preparation and Training
Inspection Readiness
Regulatory Compliance Associates® Quality Assurance services include assessments, strategy, implementations, staff augmentations, and identification of quality metrics to ensure continuous improvement, aligning with your business needs and goals. Our consultants are quality experts with experience spanning major corporations and start-ups. We know firsthand how to achieve, maintain, and improve quality, and we excel in transferring this knowledge to your organization.
21 CFR 210
21 CFR 211
Data Integrity
Computerized System Validation
Manufacturing Support
Facility Support
Regulatory Compliance Associates® has significant experience and a proven approach to managing FDA Warning Letters, Consent Decrees, Remediation and other serious regulatory situations. We know how to partner with executive, legal, and communication teams, and will assist management with a response that will be accepted by the regulatory agency and be realistic to execute. We can develop a comprehensive proof book of documented objective evidence demonstrating the corrective actions taken to remediate non-compliant issues. In addition, RCA can help prepare a comprehensive strategy to assist in your remediation efforts, drive continuous improvement, and maintain compliance with the regulations.
Regulatory Action
Warning Letter
483 Observation
Oversight Services
About RCA®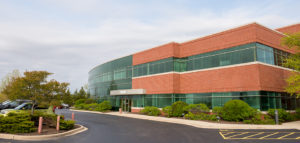 Regulatory Compliance Associates® (RCA) provides healthcare consulting services to the following industries for resolution of compliance and regulatory challenges:
We understand the complexities of running a life science business and possess areas of expertise that include every facet of R&D, operations, regulatory affairs, quality, and manufacturing. Our life science consultants are used to working on the front lines and thriving in the scrutiny of FDA, Health Canada, MHRA and globally-regulated companies.
As your partners, we can negotiate the potential minefield of regulatory compliance and regulatory due diligence with insight, hindsight, and the clear advantage of our unique expertise and experience.
Founded in 2000
Expertise backed by over 500 industry subject matter experts
Acquired by Sotera Health in 2021
About Sotera Health®
The name Sotera Health was inspired by Soteria, the Greek goddess of safety, and reflects the Company's unwavering commitment to its mission, Safeguarding Global Health®.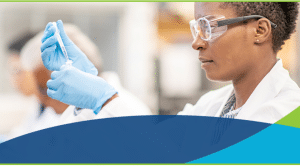 Sotera Health Company, along with its three best-in-class businesses – Sterigenics®, Nordion® and Nelson Labs®, is a leading global provider of mission-critical end-to-end sterilization solutions and lab testing and advisory services for the healthcare industry. With a combined tenure across our businesses of nearly 200 years and our industry-recognized scientific and technological expertise, we help to ensure the safety of over 190 million patients and healthcare practitioners around the world every year.
We are a trusted partner to more than 5,800 customers in over 50 countries, including 40 of the top 50 medical device companies and 8 of the top 10 pharmaceutical companies.
To begin the Regulatory Compliance Associates® scoping process today, please enter your information in the blue form below and click the submit button at the bottom of the webpage.