During times of crisis — such as the global pandemic — keeping supply chains moving becomes even more important. Issues with supply chains can lead to critical shortages of items like medications, which people need to remain healthy and combat the situation at hand. Unfortunately, the COVID-19 outbreak has caused early disruptions to the pharmaceutical supply chain as companies adjust their policies.
The long-term health of manufacturing will depend on the adoption of new approaches and care in pursuing solutions that may be impacted by future legislation or restrictions related to each industry. Here are some ways your company can do its part in maintaining the pharmaceutical supply chain during and after the coronavirus outbreak.
---
Having trouble with your Supply Chains?  Contact RCA Now →
---
Open up Lines of Communication
Communication at all levels between clients and suppliers becomes essential during difficult times. Transparency and early warnings on both sides can help you avoid instances of confusion and blame. When you're on the same page, even if you do not hear the answers you want to hear, you can figure out how to deal with the situation productively. Be up front about delays or issues you run into along the way so that your clients understand the situation.
Review Your Quality Risk Management Plan
The global pandemic has required many changes to the way we work. For instance, you may be dealing with issues such as delayed supplies on your end, with overseas shipments arriving long after they're expected. You'll need to review your quality risk management plan to account for such unexpected dilemmas.
Conduct a thorough analysis of all the ways your own pharmaceutical supply chain may be impacted. For instance, other countries may have tightened their export requirements, which will make it harder to access the material you need. Countries may have increased security, which means more detailed inspections of exports and potentially longer delays. Consider other ways materials might be affected as they travel to your plant too, and make proactive changes to address these issues.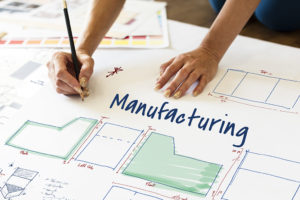 Adjust Production Schedules
The production schedule you used before the COVID-19 pandemic may no longer make sense. You'll need to adjust your schedules based on when you receive the materials you need and any new timelines instituted with your clients due to the outbreak. Make it clear to your workers why you are initiating the changes. You need buy-in from top to bottom on changes to ensure as few hiccups in the transition as possible.
Monitor Your Supplies
Everything is moving more slowly right now, including the movement of supplies. The quicker you can adjust to these changes, the less they will interrupt your production process. Know where your supplies are and track their arrival while anticipating any possible disruptions. Some facilities abroad are not ready to return to production. Other countries have shut down borders. Educate yourself on the circumstances that could impact your supplies.
Foresight and planning ahead can help you focus on the things you can control during this new and sometimes challenging time. Continuing your incorporation of crucial resources into the market is critical. If you need assistance with ways to maintain your supply chain, contact Regulatory Compliance Associates® Inc. for more information.
About RCA®
Regulatory Compliance Associates® (RCA) provides healthcare consulting services to the following industries for resolution of compliance and regulatory challenges:
We understand the complexities of running a life science business and possess areas of expertise that include every facet of R&D, operations, regulatory affairs, quality, and manufacturing. Our life science consultants are used to working on the front lines and thriving in the scrutiny of FDA, Health Canada, MHRA and globally-regulated companies.
As your partners, we can negotiate the potential minefield of regulatory compliance and regulatory due diligence with insight, hindsight, and the clear advantage of our unique expertise and experience.
Founded in 2000
Expertise backed by over 500 industry subject matter experts
Acquired by Sotera Health in 2021
About Sotera Health®
The name Sotera Health® was inspired by Soteria, the Greek goddess of safety, and reflects the Company's unwavering commitment to its mission, Safeguarding Global Health®.
Sotera Health Company, along with its three best-in-class businesses – Sterigenics®, Nordion® and Nelson Labs®, is a leading global provider of mission-critical end-to-end sterilization solutions and lab testing and advisory services for the healthcare industry. With a combined tenure across our businesses of nearly 200 years and our industry-recognized scientific and technological expertise, we help to ensure the safety of over 190 million patients and healthcare practitioners around the world every year.
We are a trusted partner to more than 5,800 customers in over 50 countries, including 40 of the top 50 medical device companies and 8 of the top 10 pharmaceutical companies.
To begin the Regulatory Compliance Associates® scoping process today, please enter your information in the blue form below and click the submit button at the bottom of the webpage.