The European Commission's formal pitch for revising the medicines legislative & EU regulatory framework was recently released. The new European regulatory documents targeting pharmaceutical industry reform & regulation law have been uploaded to the EU's website. Multiple documents are included to help industry participants better understand the proposed regulatory compliance initiatives.
Regulatory Framework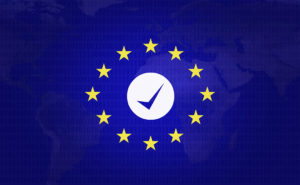 The current European regulatory system is responsible for the evaluation & assessment of medicinal products. This regulatory process involves the European Medicines Agency (EMA), the competent authority of each EU member state, and subject matter experts on EMA scientific committees.
The proposed measures are designed to update the regulatory framework to accommodate the increase in EU pharmaceutical new product development. This includes requirements related to both clinical trials & real-world evidence. Additionally, secondary use of health data & regulatory sandboxes are also a focus of the legislation.
Regulatory Legislation
The new legislation draft mentions COVID-19 & the reduced availability of scientific resources has led to capacity constraints becoming more common. Further, this problem would continue without changes based on the current regulatory submission volume from drug companies.
Finally, the proposal mentions the current inefficiency of pharmaceutical product submissions. Regulatory submissions currently going through as many as five scientific committees to receive marketing authorization. A simplified regulatory framework is proposed to add flexibility so committee members have more time to concentrate on evolving pharmaceutical drug priorities.
Scientific Committees
The regulatory legislation draft proposes to reduce the number of scientific committees to just two:
Committee for Medicinal Products for Human Use (CHMP)
Pharmacovigilance Risk Assessment Committee (PRAC)
The CHMP & PRAC would continue to include pharmaceutical chemistry subject matter experts from each EU member state. The CHMP would also incorporate patient representatives on the new committee, a first of its kind for the European Commission. This representation of patients & health care professionals would consist of individuals with expertise in all areas, including rare & pediatric diseases.
Regulatory Training
New members of scientific committees from all EU member states would be offered different types of regulatory training opportunities. The goal for the EU regulatory training is to increase expertise in new areas of science & technology by partnering with top pharmaceutical companies & industry experts. This would help to relieve the current bandwidth issues many regulatory agencies & committees encounter, directly impacting new committee members who can contribute.
Further, training programs would be designed to help individuals assess & monitor pharmaceutical products. In fact, the proposal specifically mentions the speed of researching & approving cutting edge medicinal products from drug manufacturers.
Regulatory Procedure
The regulatory proposal continues by documenting the need for a reduction of regulatory burden on the committees. The opportunity to simplify regulatory procedures & increased digitalization are both mentioned as European Medicines Agency priorities. Additionally, this regulation meaning could influence electronic submission of applications & electronic product information (ePI) for approved pharmaceuticals.
Sunset Clause
Two measures designed to shrink the EU regulatory committee responsibility are the elimination of the renewal and the sunset clause. The EMA legal framework states the pharmaceutical research leading to marketing authorization of a medicine will:
Cease to be valid if the medicine is not on the market within three years of approval
Cease to be valid if the medicine is removed from the market for three consecutive years
While this does not represent a majority of pharmaceutical regulatory approvals, it does show the goal of the proposal is simplification. By reducing the regulatory burden of unnecessary policy, pharmaceutical companies should hopefully be able to expedite their dealings with the EMA. This will also amplify the streamlining of the new scientific committee structure. Finally, a more efficient regulatory process should help new pharmaceuticals move toward approval quicker and deliver product to patients sooner.
Paediatric Investigation Plans (PIPs)
Paediatric drug development is also evolving per the regulatory proposal draft. Clinical development plans for children at a young age currently requires pharmaceutical manufacturers to make statements about the anticipated results. As a result, regulatory teams submitting approval for novel therapies will be given more freedom to introduce a high level clinical development plan. Subsequently, this could help pharma manufacturing companies working on multiple novel treatments at the same time during the pharmaceutical product development process. 
Pharmaceutical Companies
So, who exactly does this proposed legislation help & would it impact pharmaceutical sales? According to the EMA, the reduction of administrative burden should benefit small & medium-sized EU pharmaceutical companies who have more challenges bringing new products to market. The regulatory legislation would also help not-for-profit bodies participating in pharmaceutical manufacturing research & development of new therapeutic products.
Industry Reaction
As anticipated, reaction from big pharma leaders has been swift & mixed. Martuscelli reports that policymakers want to tackle the uneven rollout of drugs across the EU. However, the proposed rules would remove two years of data protection from all new medicines launched in the European Union.
This would allow unbranded competitors to enter the market more quickly. Cutting drug market exclusivity for new medicines from ten to eight years will not go over well with pharmaceutical industry executives. Billions of dollars are spent annually on pharmaceutical technology & developing new products to address unmet needs of the patient. 
Stella Kyriakides, European Commissioner for Health and Food Safety, commented the proposal would help regulatory process by offering incentives for novel drugs & providing concrete action toward reducing drug shortages.  Additionally, transparent supply chains & leaner regulatory approval rules could increase the speed of pharmaceutical science programs. This is an important step as pharmaceutical supply chain members recover from the COVID-19 pandemic & drug shortages associated with the outbreak. 
Regulatory Compliance Associates® (RCA) has helped thousands of pharmaceutical companies meet regulatory, compliance, quality assurance, and remediation challenges. With more than 20 years of experience with FDA, Health Canada, EU and global regulatory agencies worldwide, Regulatory Compliance Associates® offers leading pharmaceutical consultants. We're one of the few pharma consulting companies that can help you navigate the challenges associated with industry regulations.
Our pharmaceutical consulting firm includes over 500 seasoned FDA, Health Canada & EU compliance consultants and regulatory affairs experts who understand industry complexities. Every pharmaceutical consultant on the Regulatory Compliance Associates® pharma consultancy team knows the unique inner workings of the regulatory process. 
Client Solutions
Whether you're in the product planning, development or pharmaceutical lifecycle management stage or need a remediation strategy for a compliance crisis, Regulatory Compliance Associates® will guide you through every pharma consulting step of the regulatory process and create a customized approach depending on your product and your pharma company's individual needs. Our clients include:
Companies new to FDA, Health Canada or EU regulations and the pharmaceutical industry
Start-up organizations with novel submissions to 510(k) submissions from multi-national corporations
Investment firms seeking private equity due diligence for pre-acquisition and post-deal research
Law firms seeking pharmaceutical consulting firm expertise in the remediation of warning letters, consent decrees, 483's or import bans
Regulatory affairs is Regulatory Compliance Associates® backbone. We exceed other pharma consulting companies with industry experts experienced in complexities of the pharmaceutical and biopharmaceutical industries. Our pharma consulting expertise spans all facets and levels of Regulatory Affairs, from Regulatory Support for New Products to Life Cycle Management, to other services like Outsourced Regulatory Affairs, Submissions, Training, and more.
As your partner, we can negotiate the potential assessment minefield of pharmaceuticals with insight, hindsight, and the clear advantage of our breadth and depth of knowledge and experience. We offer the following pharma consulting regulatory affairs services for pharmaceutical companies.
New Product Support
Product Lifecycle
Other Regulatory Services
The regulations process surrounding pharmaceutical companies can be tricky for even the most experienced industry veteran to understand. Just one misstep could mean significant and lasting consequences for your business. At Regulatory Compliance Associates®, we offer the pharma consulting experience and pharma consultants necessary to guide you through the quality compliance process.
Assessments
Audits
Regulatory Agency Response
Preparation and Training
Inspection Readiness
Regulatory Compliance Associates® Quality consulting includes assessments, strategy, implementations, staff augmentations, and identification of quality metrics to ensure continuous improvement. Our pharma consultants understand the strategic thinking needed to align your business needs and goals. Regulatory Compliance Associates® pharmaceutical industry consultant are quality experts with experience spanning major corporations and start-ups. Our pharmaceutical consulting firm knows firsthand how to achieve, maintain, and improve quality, and we excel in transferring pharma consulting knowledge to your organization.
21 CFR Part 11
Data Integrity
Manufacturing Support
Facility Support
Regulatory Compliance Associates® has significant experience and a proven approach to managing FDA Warning Letters, Consent Decrees, Remediation and other serious regulatory situations. RCA's pharma consultants partner with executive, legal, and communication teams to develop responses accepted by the regulatory agency & realistic to execute. Regulatory Compliance Associates® pharma regulatory consultants will develop a comprehensive proof book of documented evidence demonstrating the corrective action taken to remediate non-compliant issues.
In addition, Regulatory Compliance Associates® pharmaceutical industry consultant will prepare a comprehensive pharma consulting strategy to assist in your remediation efforts, drive continuous improvement, and maintain compliance with the regulations.
Regulatory Action
Warning Letter
483 Observation
Oversight Services
About RCA
Regulatory Compliance Associates® (RCA) provides pharmaceutical consulting to the following industries for resolution of life science challenges:
We understand the complexities of running a life science business and possess areas of expertise that include every facet of R&D, operations, regulatory affairs, quality, and manufacturing. We work on the front lines and thrive in the scrutiny of FDA, Health Canada, MHRA and globally-regulated companies.
As your partners, we can negotiate the potential minefield of regulatory compliance and regulatory due diligence with insight, hindsight, and the clear advantage of our unique expertise and experience.
Founded in 2000
Headquartered in Wisconsin (USA)
Expertise backed by over 500 industry subject matter experts
Acquired by Sotera Health in 2021
About Sotera Health
The name Sotera Health was inspired by Soteria, the Greek goddess of safety, and reflects the Company's unwavering commitment to its mission, Safeguarding Global Health®.
Sotera Health Company, along with its three best-in-class businesses – Sterigenics®, Nordion® and Nelson Labs®, is a leading global provider of mission-critical end-to-end sterilization solutions and lab testing and advisory services for the healthcare industry. With a combined tenure across our businesses of nearly 200 years and our industry-recognized scientific and technological expertise, we help to ensure the safety of over 190 million patients and healthcare practitioners around the world every year.
We are a trusted partner to more than 5,800 customers in over 50 countries, including 40 of the top 50 medical device companies and 8 of the top 10 pharmaceutical companies.
To begin the Regulatory Compliance Associates® scoping process today, please enter your information in the blue form below and click the submit button at the bottom of the webpage.