Warsaw, Poland – Regulatory Compliance Associates ® Inc. (RCA), a life sciences consultancy focused on quality, regulatory, and technical consulting, announces expansion into Europe with a new office in Warsaw, Poland.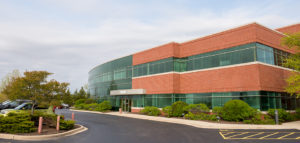 RCA is currently headquartered in the USA with offices in Wisconsin, Colorado and Florida.
"We chose Warsaw as our next location, because it's the heart of the Central Eastern European biotech industry. Having a presence in Poland uniquely positions Regulatory Compliance Associates to assist pharmaceutical, medical device, and biologics companies in devising and implementing strategies for approval in the global marketplace, particularly FDA and European Union," says Mitch Januszewski, founder and principal of the firm.
Januszewski adds, "One of the first activities for our Warsaw office is to participate in BioForum 2014, the Central European Forum of biotechnology taking place in Lodz, Poland on May 28-29, 2014. We're proud to sponsor conferences that advance the life science community."
About RCA
Regulatory Compliance Associates® Inc. (RCA) provides worldwide services to the following industries for resolution of compliance and regulatory challenges:
We understand the complexities of running a life science business and possess areas of expertise that include every facet of R&D, operations, regulatory affairs, quality, and manufacturing. We are used to working on the front lines and thriving in the scrutiny of FDA-and globally-regulated companies.
As your partners, we can negotiate the potential minefield of regulatory compliance and private equity due diligence with insight, hindsight, and the clear advantage of our unique expertise and experience.