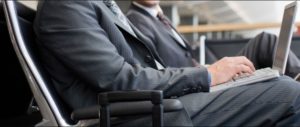 For a small- or mid-market company, this shift can create challenges for appropriate in-house staffing, particularly if the company has one or a limited number of products. It can mean an expensive hire early in the company's life cycle, followed by a period when the executive is too much horsepower for the maintenance needs of the company.
Sole Practitioner Consultant
Enterprise Consulting Firm
Focused Quality Assurance / Regulatory Affairs Consulting Firm
The focused Quality Assurance / Regulatory Affairs consulting firm is a blended solution. Because quality and regulatory is their only business, these firms generally provide good talent at a fair price. Because they have multiple consultants, they should be able to scale or change direction, unlike sole practitioners.
The following cases illustrate several approaches that provide QA/RA expertise while saving money.
Company Benefits From Outsourced QA / RA Insights
Accelerating New Product Development
The seasoned QA and RA management decided to stay with the Fortune 500 enterprise instead of joining the subsidiary, whereas some of the early- and mid-careerists were attracted to the startup venture. The subsidiary realized they had staff to implement but lacked QA/RA leadership and deep expertise.
Benefits For Early-Stage Companies
Example one
Example two
The consulting firm performed all this QA/RA oversight and backfilled the firm's gaps while working within a fixed monthly fee, helping the firm's cash flow requirements.
Conclusion
Outsourcing quality and regulatory expertise can bring needed experience while saving costs. As companies grow and scale, they need flexible models for meeting their evolving compliance needs, and outsourcing can provide value.

Complete article published in BioPharm International.