By: Susan Schniepp, RCA Distinguished Fellow
A well-written and well-implemented quality risk management plan is an integral element of an effective quality system. During the development of your total quality strategy, the bottom line is that things can and will go wrong. Your QA management team and QMS system need to be designed with data quality management in mind. 
Quality Risk Management Plan
The purpose of a quality risk management plan is to help ensure continued compliance with regulatory requirements, such as good manufacturing practices. This is critical when events occur during manufacturing that potentially impact patient safety and product quality.
ICH Q9
The International Council for Harmonization (ICH) Q9 states;
"Two primary principles of quality risk management are: the evaluation of the risk to quality should be based on scientific knowledge and ultimately link to the protection of the patient; and, the level of effort, formality, and documentation of the quality risk management process should be commensurate with the level of risk".
In developing your company's plan, you will need to consider all aspects of the operation that impact the product. Managing your company's risk with a well-defined plan may help reduce the activities associated with poor ISO 9001 Standards. Most importantly, reducing inefficiencies associated with the product and the process is critical to improving quality.
A reduction in deviations/investigations, FDA warning letters, customer complaints, and product yield all improve the culture of quality.
---
Need help developing or refining your Quality Risk Management Plan?  Contact RCA now →
---
Quality Risk Management Concept
The concept is to evaluate all aspects of the manufacturing process and identify areas of vulnerability. These vulnerabilities need to be assessed for their impact on the operation and the potential level of risk they pose.
A well-written quality risk management plan is an ongoing process requiring rigorous documentation throughout the product life-cycle. It provides a solid rationale for how to improve efficiency and spend resources on the important activities to improve product quality rather than on low-risk activities that have little to no impact.
There are four basic elements that should be included in a Quality Risk Management Plan.
Element One: Gap Analysis
The first element is to perform an analysis of the identified risk associated with the operations. For example, if your product is being produced using an older manufacturing line, there is a risk that the line will experience frequent breakdowns.
Element Two: Risk Evaluation
The second step is to evaluate the risk in terms of its impact on your ability to supply a quality product. In this case, frequent shutdowns can lead to product rejections, yield loss, and potential drug shortages.
Element Three: Identify Controls
Once the risk has been identified and the impact evaluated, risk controls to mitigate the potential situation need to be identified and implemented. Some of the possible mitigation control strategies might include ensuring there are appropriate change parts for the line in inventory or plans to qualify the product production on a new more modern manufacturing line.
Element Four: Data Management
The last key element needed is data input and management. The data evaluated should be able to indicate if and when you need to employ one of your risk control strategies. A simple illustration of this is if you see an increase in downtime on the line or a steady decrease in yield. This data could be indicators that the manufacturing line is headed for a catastrophic failure and steps need to be taken to prevent a drug shortage situation.
Other Evaluation Areas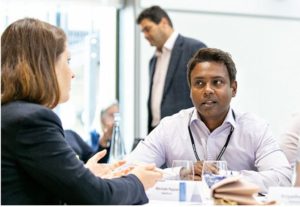 The above discussion is only an example of a risk assessment in one area of an operation. Other areas of the process need to be evaluated for potential vulnerabilities and risk.
These areas include an evaluation of the reliability of raw material suppliers, stability, and contractual supplier compliance, age and reliability of laboratory test equipment, etc. Supplier compliance also includes partnering with contract manufacturing organizations and contract test organizations.
Identifying Quality Risks
In other words, a dynamic quality risk management plan will evaluate the overall organization and identify high risk vulnerabilities. It will be proactive in identifying strategies for mitigation of the high-risk vulnerabilities. Data will be leveraged to perform continuous monitoring of the vulnerabilities. And, of course, the plan will provide the appropriate documentation and rationale for the decisions.
Implementing Quality Risk Management
Implementing a quality risk management plan in an organization can also be challenging. It needs to be introduced and discussed with all applicable function personnel involved in the operations. 
These functions include finance, manufacturing, regulatory affairs, purchasing, auditing, and senior management. The plan should be dynamic and should be modified as situations change.
Single-Source Vendor Risk
Let's say you produce a product and you have a single-source supplier for one of your excipients. You have audited the supplier and have identified some significant gaps in their quality system. You identify this vulnerability in your quality risk management plan as a high-risk item because of the lack of vendor compliance.
One of your mitigation strategies might be to qualify an alternate supplier for the excipient. Once you have qualified that alternate supplier, you need to update your plan to downgrade the risk because you have taken the appropriate steps to mitigate it and eliminate the identified vulnerability.
Qualifying a Secondary Supplier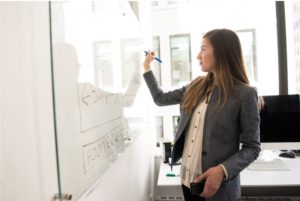 When qualifying a secondary supplier you may want to consider choosing a supplier in a different geographic location. There may be geographical situations or circumstances that could affect the ability of the original supplier to supply materials in a timely manner. This concept could also be applied not only to secondary suppliers of a raw material but also to suppliers of the final pharmaceutical product.
When choosing a new supplier in a different geographical location it will be important to understand the capabilities of the new region. The following Table demonstrates some of the information you will want to assess.
The chart identifies the Regulatory Agency in charge of the region you might be considering. It identifies the estimated number of employees currently in the industry and results of 2019 drug quality inspections (NAI, VAI, and OIA). Issues on Data Integrity are also tied to warning letter citations.
Geographic Risk Management
The decision to qualify a new location is a difficult one but with the proper information, it can be done.  Quality risk management plans are important because they help improve a company's ability to provide a quality product to patients. They are contingency plans with identified actions that help to ensure a continuous supply of product to the market. Further, the risk management plan is designed to accelerate products that are safe, effective, and available.
They are dynamic documents that require integration into and data inputs from all departments in order to be successfully implemented at a company, require integration into and data inputs from all departments in order to be successfully implemented at a company.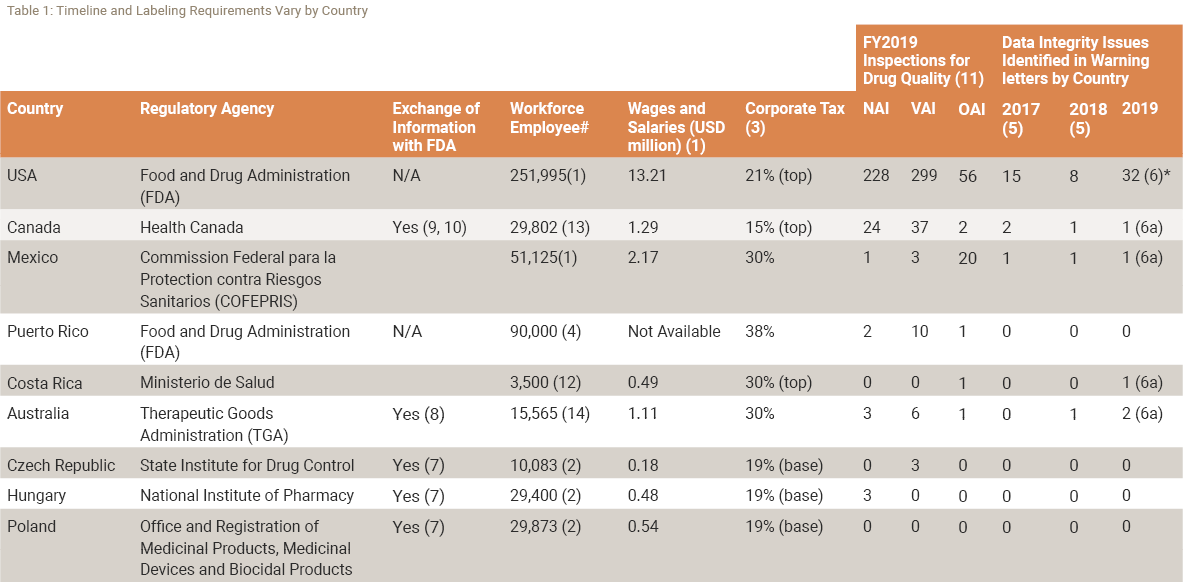 About RCA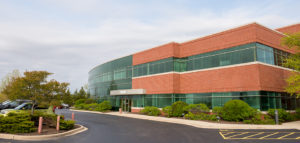 Regulatory Compliance Associates® (RCA) provides worldwide services to the following industries for resolution of compliance and regulatory challenges:
We understand the complexities of running a life science business and possess areas of expertise that include every facet of R&D, operations, regulatory affairs, quality, and manufacturing. We are used to working on the front lines and thriving in the scrutiny of FDA-and globally-regulated companies.
As your partners, we can negotiate the potential minefield of regulatory compliance and private equity due diligence with insight, hindsight, and the clear advantage of our unique expertise and experience.
Headquartered in Wisconsin (USA)

Regional offices in Florida, Colorado and Europe

Expertise backed by over 500 industry subject matter experts
Acquired by Sotera Health in 2021
To begin the RCA® scoping process today, please enter your information in the blue form below and click the submit button at the bottom of the webpage.