Q: I work in the quality group for a manufacturer who makes intravenous (IV) injectable drugs using aseptic technique during processing. Recently, the facility has experienced an increase in the number of viable organisms in our environmental monitoring program. Management has asked me to do a risk assessment so we can use our resources effectively. Can you offer some advice on how I should proceed in putting together this assessment?
A: Aseptic processing of IV injectable drugs is certainly one of the riskiest manufacturing operations. Your management is correct to be concerned when there is a reported increase in the number of viable organisms in the environment.
It is often difficult to determine where a potential microbial ingress is coming from. This is why so much attention is given to monitoring personnel, equipment, air quality, etc., for microbial organisms and identifying and trending what those organisms are and where they are coming from.
Aseptic Risk Assessment
A risk-based approach to determine the source of the microbial increase is a good start. It is important to remember aseptic does not mean sterile. The objective in aseptic processing is to keep the product, components, and environment as close to sterile as possible. This is accomplished through:
Proper building, equipment materials, and design
Established and validated procedures for cleaning
Proper training for personnel
Continuous monitoring of personnel and environment
All of these aseptic technique examples can ensure the sterile core area and the areas supporting it are properly maintained at all times to avoid product contamination that would impact patient safety.
Aseptic Processing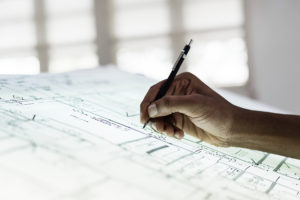 The first aseptic processing step in risk analysis for your facility is to break down your operations into the various steps. Conduct a safety assessment to determine the highest risk posed to those areas. The highest risk areas tend to be those where personnel are intimately involved. Of these areas, one of the most risky involves the aseptic technique lab and personnel gowning.
Proper gowning is crucial to the aseptic filling operation. In some cases, such as compounding pharmacies or manual fills for small clinical trial batches, it may be the only barrier between product and a human. Because we can't sterilize the human being, we must consider the aseptic solution to make sure they understand proper gowning technique. A safety assessment must show employees fastidiously adhere to process so the patient can be assured the product and aseptic transfer is safe.
Aseptic Technique and Aseptic Filling
Proper aseptic technique is critical to maintaining the sterile environment where the aseptic product will be filled. The FDA finalized their guidance for industry titled Sterile Drug Products Produced by Aseptic Processing-Current Good Manufacturing Practice.
This document placed considerable emphasis on aseptic technique microbiology training and personnel behavior involved in the aseptic fill operation. It is important for the company to continually focus on personnel behavior to avoid complacency and potential product risk. As stated in the guideline:
"As operator activities increase in an aseptic processing operation, the risk to finished product sterility also increases. To ensure maintenance of product sterility, it is critical for operators involved in aseptic activities to use aseptic technique at all times."
Aseptic Transfer
To establish an operator's skills to prevent contamination of the culture being maintained , the company should have basic training topics covering personal hygiene. Proper aseptic technique during operations include gowning activities and plating techniques for microbial monitoring. In addition, the company should establish an ongoing training program about aseptic technique microbiology as a way to continually improve the operators' performance.
This training should be documented by the quality department during a safety assessment. Aseptic technique examples that must be reinforced would appear in training records, evaluations of the operator to follow standard operating procedures (SOPs), and monitoring deviations. The concepts set forth in the FDA guideline are also mirrored in European regulations for breaches in aseptic technique during production.
Risk Assessment Process
One of the more critical areas of your risk assessment is the subject of hazards assessment. For example, proper gowning technique is important to the safety risk assessment. If an operator can't follow the proper gowning requirements, the product will be at risk the moment the operator enters into the critical manufacturing area. It is interesting to note that in a recent draft guidance issued for compounding facilities, the failure to properly gown is considered to be an insanitary condition.
Another discipline that should be considered in your risk assessment plan is cleaning. The cleaning of the line after manufacturing is personnel dependent. If done incorrectly, documentation should include the risk evaluation of product manufactured on the line and the potential for microbial and/or cross contamination. There are many different disinfectant procedures, and it is important that they be executed effectively. Following the ICH Q9 quality risk management framework can help leadership maintain an understanding of an employee's skills and ability to avoid product contamination.
Technical Risk Assessment
When establishing your technical risk assessment program, some of the highest risk areas/activities will be those with a high level of human involvement. Assessing those areas first as contributing factors to your environmental problem will help you effectively manage your resources. But be advised that whatever the risk assessment methodology you use to gauge each area/activity of aseptic manufacturing, the dynamic risk must be evaluated and vetted because any area could be the potential source of your microbial problem.
About the Article

Pharmaceutical Technology
Vol. 40, No. 10
Pages: 94, 92
About RCA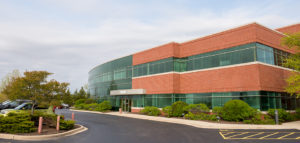 Regulatory Compliance Associates® (RCA) provides healthcare consulting services to the following industries for resolution of compliance and regulatory challenges:
We understand the complexities of running a life science business and possess areas of expertise that include every facet of R&D, operations, regulatory affairs, quality, and manufacturing. We are used to working on the front lines and thriving in the scrutiny of FDA and globally-regulated companies.
As your partners, we can negotiate the potential minefield of regulatory compliance and regulatory due diligence with insight, hindsight, and the clear advantage of our unique expertise and experience.
Founded in 2000
Headquartered in Wisconsin (USA)
Expertise backed by over 500 industry subject matter experts
Acquired by Sotera Health in 2021
To begin the RCA® scoping process today, please enter your information in the blue form below and click the submit button at the bottom of the webpage.