Companies within the life sciences industry have been increasing their use of third parties to manage post-market surveillance activities in recent years. If you are thinking about outsourcing some of your company's more time-consuming tasks, it's important to keep in mind that there are both advantages and disadvantages to this method.
---
Interested in Outsourcing your Post-Market Surveillance activities? Contact RCA Now →
---
Below, we will discuss some of the pros and cons of outsourcing so that you have the knowledge to make the right choice for your business.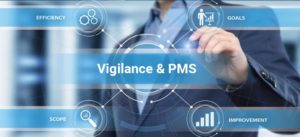 Pros
Reduced costs: Outsourcing your post market surveillance activities will improve upon your overall business functions, thereby reducing operating costs and increasing profits. You can use those savings to foster growth for your company.
Leveraging resources: While cost is one of the main benefits, outsourcing offers so much more. For example, you can use the time and effort you save on post market surveillance to leverage your talent and resources on other high-value tasks. By delegating less complex work to a team of compliance experts, you can make the most of your valuable employees with riskier responsibilities.
Taking advantage of core competencies: What are your team members' strengths in relation to your customers' needs? This question will weigh heavily in your decision to outsource, especially if your internal resources lack the qualifications necessary to handle regulatory affairs. Outsourcing allows you to focus on your own core competencies while using a third party's core competencies to increase productivity.
Improved speed and efficiency: If a task falls outside your core competency, it will take longer to complete it, with a greater risk for error. However, outsourcing to an expert speeds up your processes and helps create a more efficient work process for all parties involved.
Cons
Less direct control: When you outsource business processes, you release direct control you might otherwise have over those processes. It's important to keep this in mind if you know that a mistake or failure of a task could have serious implications on the business.
Pressure on supplier management control: Outsourcing places pressure on your supplier management controls, which could result in losses for your company if poorly handled. As a result, you will need to establish a co-governance plan that allows you to retain some control.
Quality of the process: Potential negative impact on quality of the process outcome or services and its impact on profitability and customer satisfaction.
Contact Regulatory Compliance Associates, Inc.
While outsourcing regulatory compliance affairs has its pros and cons, the practice has proven itself an invaluable solution for companies across the medical and pharmaceutical industries. Contact us today to learn more about our regulatory compliance services.