All companies experience staffing support issues whether they are transient and short-lived, chronic and unplanned or intrinsic to your business model. Regulatory Compliance Associates® Inc. has pharmaceutical consultants that develop a solution to your specific needs; we can help "right size" your team when and where you need it most.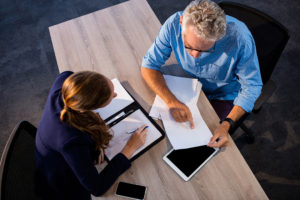 Our Staffing Support services for the Pharmaceutical industry include:
Program / Project Management

Allows client to take on more projects in parallel

Staff Augmentation

During crisis management such as FDA, 483 Warning Letter or Consent Decree management
Temporary placement of Interim or Acting Department Heads
Qualified SMEs to avoid work interruptions during high turnover periods or when you have a critical deadline to meet
Temporary placement of specialty or had-to-fill positions

Virtual Support

Keep your most critical operations internal and outsource the rest to RCA
Client has access to a "right-sized" workforce at all times, avoiding the need to hire or downsize
About RCA
Regulatory Compliance Associates® Inc. (RCA) provides worldwide services to the following industries for resolution of compliance and regulatory challenges:
We understand the complexities of running a life science business and possess areas of expertise that include every facet of R&D, operations, regulatory affairs, quality, and manufacturing. We are used to working on the front lines and thriving in the scrutiny of FDA-and globally-regulated companies.