In today's environment, medical device and pharmaceutical manufacturers are seeking alternate solutions to handle key functional areas such as Pharmacovigilance, Product Complaints and Medical Information.  Implementing and maintaining these programs internally carries significant time, cost and resource burdens.  With increased scrutiny by regulators, Pharmaceutical Outsourcing provides a flexible solution with the ability to scale up or down quickly based on the needs of the business.  Furthermore, research performed by Grand View Research indicates that there will be a significant increase in outsourced activities by the year 2025.  Some of the benefits that companies can expect to see include: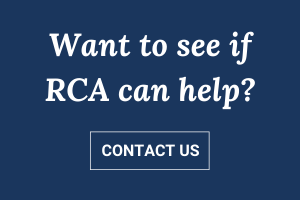 Outsourcing Implementation Assessment and Strategy
Outsourcing key functional areas allows a company to focus on the core competencies of their business.  We can assist with evaluating if outsourcing is right for you by performing:
Upon completion of the assessment and strategy session, RCA will work with your team and the selected Partner to develop a communication model.  An area of key importance in a successful Pharmaceutical Outsourcing implementation is Collaboration, Commitment and Change Management.  We refer to these as the 3 Cs and we will work with your organization to address the points noted below.
Collaboration
Commitment
Since 2000, medical device, pharmaceutical and biologics manufacturers around the world have trusted Regulatory Compliance Associates® Inc. as their go-to consulting firm. Our team of over 500 industry experts offers the hindsight and advantage necessary to give you clear guidance from beginning to the end of the product life cycle. No matter what your unique industry needs, count on RCA® Inc. to develop an ideal consulting solution tailored to help you comply with industry regulations and meet your goals.
If you want to request a service or receive more information, we encourage you to contact us using the form below.