Pharmaceutical Regulatory Services
Every day, as pharmaceutical companies go about their core business of developing breakthrough medicines to save lives and improve the quality of life of countless patients, the regulations they must meet continue to develop. It's understandable that, from the earliest stages of research and discovery right through to final approval and manufacturing, regulatory challenges can arise for any size of pharmaceutical company.
What may seem like a localized issue that concerns one facility can actually have worldwide repercussions, since critical drug shortages can be the result of even temporary production delays and plant closures. So, when a regulatory issue does arise, finding the root cause of the problem and correcting it in the most efficient manner possible is clearly a priority for the pharmaceutical company, its stakeholders and the patients it can potentially help.
But if a company doesn't know where to look for the root problem or how to address the warning letter in an effective manner, it can lose precious time and the lifecycle of the product can be detrimentally impacted.
Regulatory Compliance Associates® Inc. is Where Strategy Meets Success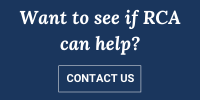 After more than 20 years of experience helping pharmaceutical companies successfully navigate the regulations of the FDA and other agencies across the globe, we not only know how to look for causes of regulatory issues, but we also know where they typically occur. Most importantly, we know how to formulate a strategy to correct them.
Interestingly, for drug manufacturers, the most common warning letter problems that can lead to drug shortages typically occur in the supply chain. This is why it's such a prudent choice to work with the team here at RCA. We offer tailored pharmaceutical compliance and regulatory services throughout every stage of a product's lifecycle.
At RCA, we have a team of over 500 subject matter experts — including FDA compliance consultants and regulatory affairs specialists — who are well-versed in the intricacies of the pharmaceutical industry as well as the FDA's modus operandi. We're skilled at providing tailored support services to correct any compliance or regulatory issues you face throughout every stage, from research and development through manufacturing and quality assurance.
We have a long list of pleased clients, including new startup companies facing their first FDA regulatory challenges, Fortune 100 multi-national organizations looking to increase their market share, and even law firms in need of regulatory expertise when faced with challenges such as warning letters, import bans, 483s or consent decrees. This means when you outsource to RCA, you're not just getting a consultant — you're getting targeted talent that's up to the task.
Regulatory Action
If you've received a Warning Letter from the FDA or Notified Body, Regulatory Compliance Associates® Inc. can develop a comprehensive program to address it and any other larger regulatory affairs challenges that may arise with your pharmaceutical product.
We will provide a Project Management Professional (PMP) to lead the program, in addition to engineers with expertise in quality systems and manufacturing engineering to execute the program that coordinates with your resources.
Every situation is different and the program's plan may include aggressive but realistic milestones, as well as supporting tasks, and task dependencies.
Many of our consultants have experience in FDA-regulated industries and have the expertise to assist you with:
483 Remediation
Pharma Warning Letter Remediation
Consent Decree Remediation
About RCA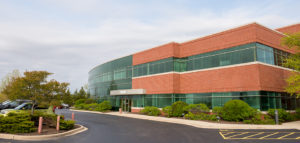 Regulatory Compliance Associates® (RCA) provides worldwide services to the following industries for resolution of compliance and regulatory challenges:
We understand the complexities of running a life science business and possess areas of expertise that include every facet of R&D, operations, regulatory affairs, quality, and manufacturing. We are used to working on the front lines and thriving in the scrutiny of FDA-and globally-regulated companies.
As your partners, we can negotiate the potential minefield of regulatory compliance and private equity due diligence with insight, hindsight, and the clear advantage of our unique expertise and experience.
Headquartered in Wisconsin (USA)

Regional offices in Florida, Colorado and Europe

Expertise backed by over 500 industry subject matter experts
Acquired by Sotera Health in 2021
To begin the RCA® scoping process today, please enter your information in the blue form below and click the submit button at the bottom of the webpage.