FDA Warning Letter Management for Pharmaceutical Companies
Regulatory Compliance Associates® Inc. has significant experience and a proven approach to managing FDA Warning Letters, Consent Decrees, and other serious regulatory situations. Our pharmaceutical consultants know how to partner with executive, legal, and communication teams, and will assist management with a response that will be accepted by the regulatory agency and be realistic to execute. We can develop a comprehensive proof book of documented objective evidence demonstrating the corrective actions taken to remediate non-compliant issues. In addition, RCA can help prepare a comprehensive strategy to assist in your remediation efforts, drive continuous improvement, and maintain compliance with the regulations.
Our Pharmaceutical Remediation Strategy & Support services are organized to help you deal with circumstances as they unfold. We help you to understand the broad implications of your specific situation and layout a remediation strategy acceptable to the regulatory agency. We can partner with you to manage plan execution and to help you stay in a compliant state going forward. Representative services we offer include:
21 CFR part 210 and 211 Remediation
Continued compliance to 21 CFR part 210 and 211 — including current good manufacturing practice (cGMP) — is crucial in the pharmaceutical industry. cGMP compliance is especially vital if you're looking to receive an FDA Certificate of Pharmaceutical Product.
RCA is here to help you improve your adherence to cGMP and CFR part 210 and 211 if you've received a compliance violation. We'll help you develop strategies to maintain this critical compliance through our remediation services, including:
Complaints review and assessment
Laboratory operation improvements
Supplier quality programs and agreements
Investigations/CAPAs improvements
At RCA, we understand the significant challenges that your business faces after receiving a warning letter from a regulatory agency. Our experts will develop a customized, comprehensive plan to address regulatory issues following:
FDA Form 483
Warning letter
Consent decree
When you need to remediate quality systems and manufacturing operations, we offer services designed to evaluate problem areas, determine a plan of action and provide assistance after implementation to ensure continued compliance. These oversight services include:
Auditing services to check for compliance gaps
Creating an action plan for cGMP areas
Improve manufacturing production practices and quality control
Properly handling your pharmaceutical company's data is vital, and we provide a host of training and consulting services that will help you manage data integrity and target any notable issues. These services include:
Training opportunities such as corrective action and preventive action (CAPA), good manufacturing practice (GMP), good documentation practice (GDP) and investigations
Consulting services like audits and development and implementation of a post-audit remediation plan
Manufacturing and Facility Support
Whether you're installing new manufacturing equipment or face operations and equipment compliance challenges, we offer validation programs tailored to meet the needs of your organization. Our manufacturing and facility support services include:
Validation of equipment, facilities and utilities
Re-validation of old equipment
Remediation of quality system deficiencies
Part 11 and Computerized System Validation
Our team of engineers and computer validation professionals is well-versed in the GAMP5 validation model and can support the validation of a range of systems following a compliance challenge, including:
Network infrastructure
Laboratory systems
Control systems and automation
Custom software
If you've recently received a 483 or warning letter — or if you're starting to return to a normal state of business following a compliance crisis — your compliance of laboratory operations with cGMP is exceedingly crucial. We offer many laboratory support services designed to keep your laboratory in compliance with industry regulations, such as:
Data integrity verification
On-site inspections
Risk assessments
Method development assessments
About RCA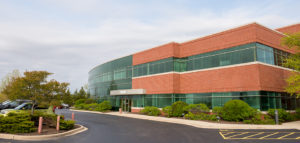 Regulatory Compliance Associates® (RCA) provides worldwide services to the following industries for resolution of compliance and regulatory challenges:
We understand the complexities of running a life science business and possess areas of expertise that include every facet of R&D, operations, regulatory affairs, quality, and manufacturing. We are used to working on the front lines and thriving in the scrutiny of FDA-and globally-regulated companies.
As your partners, we can negotiate the potential minefield of regulatory compliance and private equity due diligence with insight, hindsight, and the clear advantage of our unique expertise and experience.
Headquartered in Wisconsin (USA)

Regional offices in Florida, Colorado and Europe

Expertise backed by over 500 industry subject matter experts
Acquired by Sotera Health in 2021
To begin the RCA® scoping process today, please enter your information in the blue form below and click the submit button at the bottom of the webpage.