PDA Metro: 15th Annual Chapter Day
Join Regulatory Compliance Associates® (RCA) at PDA Metro's 15th Annual Chapter Day in Basking Ridge, NJ. This year they will be presenting an Aseptic Processing and Investigations Regulations – A Refresh event in which our executive consultant, Steven Lynn, MS, will be speaking.
---
Use the blue Contact Us form at the bottom of the page to schedule a meeting with Steve!
---
Aseptic processing investigations can be the trickiest and most complex issues a manufacturing site may have to conduct. Some have compared these investigations and their associated root cause analysis to finding a needle in a haystack. Is it the personnel practices and their aseptic technique which caused the issue or is it a flaw in the manufacturing process? Is it an issue with a piece of equipment? Is it a sampling error or a lab mistake?
In this presentation, we'll discuss some of these key focus areas for your investigation, in order to assist you in conducting a more thorough, robust, quality investigation resulting in a true root cause(s) that leads to robust corrective and preventive actions (CAPAs). Thereby fixing the issue the first time, without reoccurring deviations.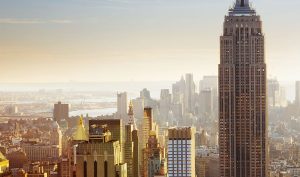 The PDA Metro Chapter serves the New Jersey, New York, and Pennsylvania Tri-State area as an extension of PDA International. The local chapter focuses its efforts towards organizing and providing local events targeted at scientists involved in the development, manufacture, quality control, and regulatory affairs for pharmaceuticals and related products.
About RCA
Regulatory Compliance Associates®  (RCA) provides worldwide services to the following industries for resolution of compliance and regulatory challenges:
We understand the complexities of running a life science business and possess areas of expertise that include every facet of R&D, operations, regulatory affairs, quality, and manufacturing. We are used to working on the front lines and thriving in the scrutiny of FDA-and globally-regulated companies.
As your partners, we can negotiate the potential minefield of regulatory compliance and private equity due diligence with insight, hindsight, and the clear advantage of our unique expertise and experience.
To begin the RCA® scoping process today, please enter your information in the blue form below and click the submit button at the bottom of the webpage.