Regulatory Compliance Associates® Inc. is pleased to announce that our distinguished fellow, Susan Schniepp, has been elected as the Parental Drug Association (PDA) Board of Directors Chair for 2022-2023.
The PDA is a recognized authoritative voice and leading technical organization in the field of parenteral science and technology. Through the development of Technical Reports and responses to regulatory initiatives, PDA and its members influence the future course of pharmaceutical products technology.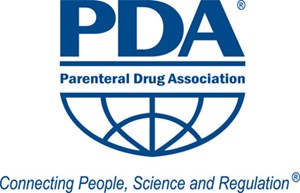 As Chair, Susan will help ensure that the board of directors is effective in its task of setting and implementing the Parental Drug Association direction and strategy and she will provide leadership to the other officers and executives. She was voted in and will begin her duties as the Chair at the start of 2022.
We are looking forward to seeing how her influence at the Parental Drug Association will help advance the industry in 2022.
About RCA
Regulatory Compliance Associates® (RCA) provides healthcare consulting services to the following industries for resolution of compliance and regulatory challenges:
We understand the complexities of running a life science business and possess areas of expertise that include every facet of R&D, operations, regulatory affairs, quality, and manufacturing. We are used to working on the front lines and thriving in the scrutiny of FDA-and globally-regulated companies.
As your partners, we can negotiate the potential minefield of regulatory compliance and private equity due diligence with insight, hindsight, and the clear advantage of our unique expertise and experience.
Headquartered in Wisconsin (USA)

Regional offices in Florida, Colorado and Europe

Expertise backed by over 500 industry subject matter experts
Acquired by Sotera Health in 2021
To begin the Regulatory Compliance Associates® scoping process today, please enter your information in the blue form below and click the submit button at the bottom of the webpage.