Due to technological innovations and ever-increasing safety standards, the FDA's hand on the medical device industry is tightening. The agency outlines a comprehensive framework for companies to follow during their medical device products' development and manufacturing, but the growing list of demands can make compliance difficult. Over the past several years, the FDA has begun to issue warning letters more frequently, which proves the need for greater understanding of regulatory compliance and services that help address these demands.
Receiving a warning letter from the FDA or another regulatory organization can be a confusing time. You may have many questions concerning how to get your business back to compliance, how to pinpoint the underlying problem behind your compliance issues or how to mitigate any potential damage to your company's reputation. If you're struggling with the next steps to take after receiving a warning letter or consent decree, Regulatory Compliance Associates® Inc. is here to offer guidance and support.
RCA provides flexible compliance solutions backed by our industry experts that have an average of 25 years of experience. Whether you operate a small or large company located in the U.S. or internationally, we'll help you regain compliance and make sure your compliance crisis has minimal effect on your business.
RCA® Inc.'s Medical Device Regulatory Action Consulting Services
If you've received a Warning Letter from the FDA, RCA® Inc. can develop a comprehensive program to address it and any other larger regulatory affairs challenges that may arise with your medical device.
We will provide a Project Management Professional (PMP) to lead the program, in addition to engineers with expertise in quality systems and manufacturing engineering to execute the program that coordinates with your resources.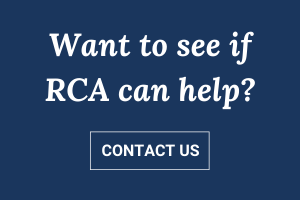 Every situation is different and the program's plan may include aggressive but realistic milestones, as well as supporting tasks, and task dependencies.
Many of our consultants have experience in FDA-regulated industries and have the expertise to assist you with:
483 Remediation
Warning Letter Remediation
Consent Decree Remediation
The RCA® Inc. Advantage
The most common compliance issues medical device companies face are those concerning corrective and preventive action, reporting and complaint procedures, and non-conforming manufacturing procedures. At RCA, we have a deep understanding of each of these areas as well as the most common issues companies face when trying to comply with them. With this extensive knowledge and experience, we can help you better prepare your regulatory strategy, submit to authoritative bodies and understand the complexities surrounding the review period.
Even if you must fix several regulatory action issues of compliance on a tight timeline, we have the resources and expertise to help you succeed. We offer a host of regulatory compliance services for the medical device industry, including:
FDA regulatory classification and strategy
FDA communications and meeting participation
Mock inspections
Complaint handling and medical device reporting
Design controls
When you outsource these tasks to RCA, you'll avoid the need to train or hire employees specifically for compliance tasks — saving you significant time and money. We'll scale our workforce and services to your business' needs and budget, so you'll only pay for the experts you need at the time you need them.