Whether you are building a new facility or expansion to your existing operations; installing new capital equipment; re-validating existing equipment / utilities or you have been challenged with compliance deficiencies with your manufacturing operations / equipment, facility or utility, turn to the experts at Regulatory Compliance Associates® Inc. We can develop and tailor the appropriate facility validation program to help.
Manufacturing Support
We can assist with the entire validation life cycle continuum—starting with validation strategy / validation master plan through purchase, qualification, and commissioning
We have validation experts that can help and guide you from design qualification, user requirement definition through factory / site acceptance and through commissioning and qualification. We have experts in: user requirement specification (URS), factory acceptance test (FAT), site acceptance test (SAT), and installation qualification / operational qualification / process qualification (IQ/OQ/PQ) summary reports
Expertise in validation of: equipment, facilities, utilities, computer systems and controls supporting the areas of: manufacturing, laboratory, utilities, and processes
Facility validation of existing equipment and operations to stay in compliance
Remediation of quality system deficiencies related to your laboratory, manufacturing process, equipment, or facility
About RCA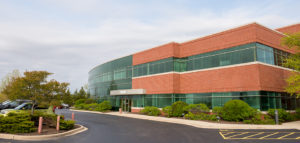 Regulatory Compliance Associates® (RCA) provides worldwide services to the following industries for resolution of compliance and regulatory challenges:
We understand the complexities of running a life science business and possess areas of expertise that include every facet of R&D, operations, regulatory affairs, quality, and manufacturing. We are used to working on the front lines and thriving in the scrutiny of FDA-and globally-regulated companies.
As your partners, we can negotiate the potential minefield of regulatory compliance and private equity due diligence with insight, hindsight, and the clear advantage of our unique expertise and experience.
Headquartered in Wisconsin (USA)

Regional offices in Florida, Colorado and Europe

Expertise backed by over 500 industry subject matter experts
Acquired by Sotera Health in 2021
To begin the RCA® scoping process today, please enter your information in the blue form below and click the submit button at the bottom of the webpage.