Regulatory Compliance Associates® Inc. provides program oversight and resources to assist with remediation activities for technical file inadequacies or legacy Design History Files (DHFs). From launching new products to updating design information to validate and maintain a device through its lifecycle, we have a thorough understanding of the requirements to ensure regulatory compliance.
Design History Consulting Services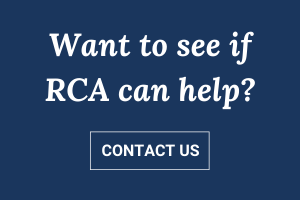 Our technical file and Design History File related support services include:
Risk Management: Use, Design, and Process
Sterilization Validation
Essential Requirements Checklist
Product Specifications
Design Verification Testing
Shelf Life Testing: Product and Package
Process Validation
About RCA
Regulatory Compliance Associates® Inc. (RCA) provides worldwide services to the following industries for resolution of compliance and regulatory challenges:
We understand the complexities of running a life science business and possess areas of expertise that include every facet of R&D, operations, regulatory affairs, quality, and manufacturing. We are used to working on the front lines and thriving in the scrutiny of FDA-and globally-regulated companies.
As your partners, we can negotiate the potential minefield of regulatory compliance and private equity due diligence with insight, hindsight, and the clear advantage of our unique expertise and experience.