Product Life Cycle Management (PLM) is the systematic approach to effectively manage the series of changes your product may go through from its early concept phase through design and development, to commercialization, and ultimately up to the product's end of life and/or obsolescence. Regulatory Compliance Associates® Inc.'s approach to medical device PLM includes the application of different strategies to help meet the challenges you may face during the life cycle of your product(s).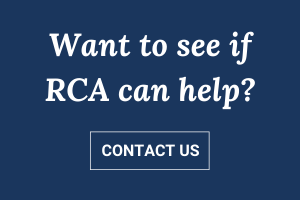 Our Product Life Cycle Management Services include:
Project Leadership
Prototype Development
Risk Analysis
Integration of Risk Mitigation into Product Development
Design Verification and/or Validation Test Protocols
Design Review Planning and Facilitation
Change Management

Changes to Comply with New Standard
Cost Reduction
Obsolescence
Change to Address Complaint Backing

R&D Process Optimization for Increased Effectiveness and Efficiency
Design and Development of Standard Operating Procedure Development
Regulatory Analysis and Filing Strategy Development
Design History File Compilation
Expert Problem Solving / Root Cause Investigation
Medical device PLM Design for Six Sigma
Post Product Release Risk Management
Regulatory Post Product Release Support
Remediation Strategy and Support
End of Life Strategy and Implementation
Independent Product Verification and Validation
About RCA
Regulatory Compliance Associates® Inc. (RCA) provides worldwide services to the following industries for resolution of compliance and regulatory challenges:
We understand the complexities of running a life science business and possess areas of expertise that include every facet of R&D, operations, regulatory affairs, quality, and manufacturing. We are used to working on the front lines and thriving in the scrutiny of FDA-and globally-regulated companies.
As your partners, we can negotiate the potential minefield of regulatory compliance and private equity due diligence with insight, hindsight, and the clear advantage of our unique expertise and experience.