Whether building a new facility (greenfield) or upgrading a pharmaceutical manufacturing site (brownfield), it is important to understand the regulations governing facilities and inspection readiness. The Code of Federal Regulations Part 211 governs the United States, Eudralex Volume 4 governs the European Union, and the Ministry of Health, Labour, and Welfare govern Japan.
GMP Pharmaceutical
Knowing the pharmaceutical manufacturing requirements for these regions is important information needed to assist your decision on whether it is more feasible and economical to build a new facility or upgrade an existing facility. Whatever decision you decide to make, Regulatory Compliance Associates Inc. can help you achieve a successful outcome.
---
Need help upgrading or building a new facility? Contact Us Now →
---
The pharmaceutical industry has been trying to become more efficient from both manufacturing and regulatory perspectives. The challenge is to improve processes, quality systems, and manufacturing capabilities while operating efficiently and in a manner. Core to the belief of quality culture is developing pharmaceutical active ingredients that ensure safe, effective, and cost-efficient medicines to patients.
Pharma Manufacturing
Many pharma manufacturing and quality system updates can be easily and readily implemented with little or no impact on regulatory filings. When a change impacts regulatory filings, it has the potential to disrupt the supply chain if it is not handled appropriately and as efficiently as possible. FDA seems to recognize these situations and has been working to help lessen the regulatory filing burden to companies while not affecting the quality of the products.
If you are a contract manufacturer the first step in the process of upgrading your facility is to get the agreement, or at least, an acknowledgment from your clients that they are aware that you intend to upgrade the facility and that it may affect their regulatory filing. Both your pharmaceutical factory and your client(s) may have responsibilities outlined in the quality agreement regarding maintaining and upgrading the facility and the decision to upgrade an existing Pharma facility should be made with the knowledge and input of your client(s).
Pharmaceutical Production
Using a comparability protocol is a great way to communicate your intended upgrades to your client. Employing the use of a comparability protocol you are, in essence, making sure your client understands the pharmaceutical production change you will be implementing and the data you will be collecting and reviewing to assess that the upgrade was successful and did not affect product quality. The comparability protocol is a nice compromise when you are dealing with multiple clients who have different regulatory filing strategies.
The best way to upgrade a facility in a timely manner is to make sure you have a robust quality agreement in place that gives you the responsibility for maintaining your facility, become familiar with FDA regulations and use them to justify your recommendation, and finally, use a comparability protocol for medicine production like-to-like equivalency. These steps should help you implement a facility upgrade in a timely manner while reducing your downtime to make the improvement.
About RCA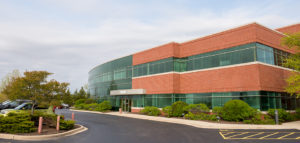 Regulatory Compliance Associates® (RCA) provides worldwide services to the following industries for resolution of compliance and regulatory challenges:
We understand the complexities of running a life science business and possess areas of expertise that include every facet of R&D, operations, regulatory affairs, quality, and manufacturing. We are used to working on the front lines and thriving in the scrutiny of FDA-and globally-regulated companies.
As your partners, we can negotiate the potential minefield of regulatory compliance and private equity due diligence with insight, hindsight, and the clear advantage of our unique expertise and experience.
Headquartered in Wisconsin (USA)

Regional offices in Florida, Colorado and Europe

Expertise backed by over 500 industry subject matter experts
Acquired by Sotera Health in 2021
To begin the RCA® scoping process today, please enter your information in the blue form below and click the submit button at the bottom of the webpage.