FDANews Quality Management Summit
1st Annual Quality Management vSummit: Optimizing Your Quality Management Program to Be Both World Class and FDA-Compliant.
Achieve True Quality Culture and Stay Compliant
This FDA News virtual summit will empower you to develop a world-class QMS by implementing the essentials of quality management maturity (QMM) metrics, something the FDA's Center for Drug Evaluation and Research (CDER) and Center for Devices and Radiological Health (CDRH) are pushing. As well as, detail on how to ensure your quality culture is a high-powered functional tool. Sessions will clearly demonstrate the importance of quality culture to standardize efficient behaviors via meaningful metrics.
You'll come away with the knowledge and know-how to create a world-class QMS: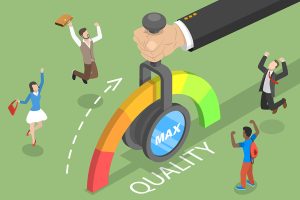 What the FDA looks for in a QMS
How to ensure your continuous improvement initiative addresses GMP and other regulatory requirements, including the FDA's expectations resulting from the COVID-19 experience
How to ensure your drug or device meets the quality expectation of consumers
The importance of creating quality milestones and incentives that are patient-focused and transparent to give you a demonstrable advantage over your competitors and credibility with the FDA
How to develop QMM metrics that go beyond mere numbers and actually measure quality
The importance of quality culture as a tool to standardize efficient behaviors via meaningful metrics
How to meet supply chain challenges and evaluate vendors to ensure quality service
The intersection of data integrity, risk management, and quality management
Establishing a culture of quality throughout your organization
---
Use the blue Contact Us form at the bottom of the page to schedule a meeting with Sue, Seyed, or Steve!
---
RCA Speakers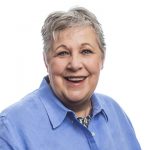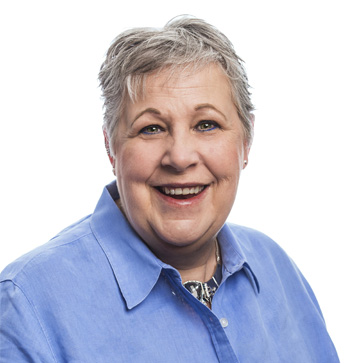 The PDA Board of Directors Chair and our Distinguished Fellow, Susan Schniepp, will be the Summit Chairperson who will be leading the summit. Sue is the knowledge leader responsible for training and advising RCA staff and clients on current trends and issues facing the pharmaceutical, biotechnology, and medical device industries. Her background includes cGMPs, audit readiness, change control, investigations, supplier quality, and batch record reviews. Ms. Schniepp has more than 40 years' experience in quality assurance, serving in leadership roles at Allergy Laboratories, OsoBioPharmaceuticals, Searle, Abbott, and Hospira. In addition, she served on the Parenteral Drug Association Board of Directors from 2011-2013 and 2016-2019 and currently serves as the Chair-Elect.
Speaking At:
---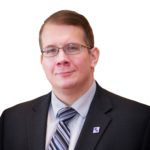 Steven Lynn, MS, RCA's Executive Pharmaceutical Consultant, has more than 20 years of quality and regulatory compliance-related experience in the pharmaceutical, biopharmaceutical, medical device, blood, plasma, and tissue industries. Joining RCA in September 2020, Steven serves as executive vice president of pharmaceuticals. Prior to joining RCA, he served in executive leadership roles with global accountability in the private sector as well as at the FDA. While at the agency, he was the director of CDER's Office of Manufacturing and Product Quality. In this role, he was responsible for the global oversight of all drugs manufactured and/or imported into the U.S. In addition, in his last year at the FDA, he also served as the operations transition lead for CDER's new Office of Pharmaceutical Quality.
Speaking At:
---
Seyed Khorashahi, Executive Vice President of Medical Device and CTO, has more than 25 years of experience leading research and development teams in all aspects of creating safety-critical medical devices. He has held leadership positions at Covidien (Medtronic), Baxter, and Beckman Coulter, Inc. and he has an extensive background in medical device product development, quality systems, regulatory affairs, mergers and acquisitions, engineering, and business strategy. He returned to Regulatory Compliance Associates (RCA) in 2015 as COO and now works in conjunction with the CEO and Board of Directors to define operational and technical strategy, as well as plan and develop the primary processes to support client service delivery.
Speaking At:
Since 1972, WCG FDAnews has been dedicated to providing executives in the life science community with top-notch domestic and international regulatory, legislative, and business news. More than 200,000 pharmaceutical and medical device professionals rely on our newsletters, databases, books, special reports, webinars, and conferences to stay in compliance with ever-changing regulations on quality, manufacturing, safety, and inspection issues.
About RCA
RCA provides worldwide services to the following industries for resolution of compliance and regulatory challenges:
We understand the complexities of running a life science business and possess areas of expertise that include every facet of R&D, operations, regulatory affairs, quality, and manufacturing. We are used to working on the front lines and thriving in the scrutiny of FDA-and globally-regulated companies.
As your partners, we can negotiate the potential minefield of regulatory compliance and private equity due diligence with insight, hindsight, and the clear advantage of our unique expertise and experience.
To begin the RCA® scoping process today, please enter your information in the blue form below and click the submit button at the bottom of the webpage.