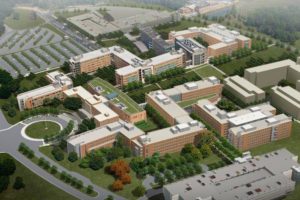 Regulatory Compliance Associates® Inc. (RCA) has reviewed the U.S. Food and Drug Administration (FDA) position as it relates to compounding facilities. Scott Gottlieb, former Commissioner of the FDA, issued it's 2018 Compounding Policy Priorities Plan, which is still current in 2021. The Plan outlines how the agency will implement certain key aspects of the Drug Quality and Security Act (DQSA) and other provisions of the law relevant to compounders.
The Plan identified five key areas the agency intends to address before the end of 2018 to continue implementation of regulations and policy governing oversight of compounding pharmacies and outsourcing facilities:
Address manufacturing standards for outsourcing facilities
Regulate compounding from bulk drug substances
Restrict compounding of drugs that are essentially copies of FDA-approved drugs
Solidify the FDA's partnership with state regulatory authorities
Provide guidance on other activities that compounders undertake
As part of the implementation of the plan, FDA also issued three final guidance documents explaining its policies on provisions of sections 503A and 503B of the Federal Food, Drug, and Cosmetic Act and the finalized Guidance on Mixing, Diluting, or Repackaging Biological Products Outside the Scope of an Approved Biologics License Application.
Since enactment of the DQSA, the FDA has conducted nearly 500 inspections, issued more than 180 warning letters advising compounders of significant violations of federal law, issued more than 70 letters referring inspectional findings to state regulatory agencies, overseen more than 150 recalls involving compounded drugs and worked with the Department of Justice (DOJ) on multiple civil and criminal enforcement actions.
Don't be part of the statistics. RCA can help your company strategically address regulatory issues and help you establish a robust quality system designed to meet current FDA expectations for compounding pharmacies out outsourcing facilities. To learn more, fill out the short form on the bottom of the page and we will contact you shortly.