RCA Radio is a podcast bringing you the latest news and insights in regulatory, compliance, and quality assurance. A transcript for "Episode 010: Data Integrity and Quality Culture During the Pandemic" follows. Listen to the episode here and on your favorite listening apps, including Apple Podcasts and Spotify.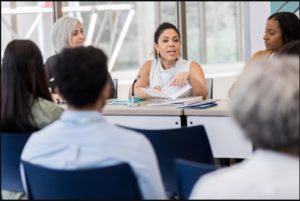 Brandon Miller:
Hello, and welcome to RCA Radio, the podcast covering the latest news and challenges in regulatory, compliance, and quality assurance facing the life science industries. I'm your host, Brandon Miller. Today we'll be covering data integrity and quality culture and what the pandemic is teaching us about them.
Among the current and emerging topics of interest to the pharmaceutical industry, the topics of quality metrics, quality culture, and data integrity are of particular concern to both the industry and the regulatory authorities. In this episode, we'll be discussing why data integrity and quality culture are so important, permanent changes as a result of the pandemic, how to leverage the changes, and how it is all related to having a good quality culture. Today, I'm joined by Steve Lynn, who is RCA's Executive Vice President of Pharmaceuticals, and Susan Schniepp, RCA's distinguished fellow. Welcome, Sue and Steve.
---
---
Susan Schniepp:
Well, thanks, Brandon. It's a pleasure to be here with you and Steve.
Steve Lynn:
Likewise, likewise.
Brandon Miller:
Thank you both for taking time out of your busy schedules' today to sit down and record with me. I first want to cover for our listeners, what is data integrity and quality culture, and what do you think the pandemic is teaching us about them?
Susan Schniepp:
Well, for me, data integrity, I've looked for definitions over the years, and the one that I found that I liked the best came from regulatory focus in April of 2014. And it really says ensuring data integrity means protecting original data from accidental or intentional modification, falsification, or even deletion, which is the key to reliable and trustworthy records that will withstand scrutiny during regulatory inspections. So I think we need to keep that in mind. And the culture of a company helps establish that as a practice for individuals whenever they're dealing with records.
Steve Lynn:
Agree. Sue had a pretty thorough definition, but I'm a simple man, so I have simple ways of thinking about it. So data integrity is basically, bottom line, having integrity in your data, or your data must have integrity because if it doesn't have integrity it's not believable, and without that integrity, you don't have trust, and without trust you've got zilch. And by what that means, so think about it from the way the products are developed, you're both building data on top of data on top of more data on top of data, which equals your product. So without that, you don't have anything. And then quality culture, it's how it all comes together. So, they're hand-in-hand in my opinion. If you don't have data integrity, your quality culture is probably not so robust either. What do you think Sue?
Susan Schniepp:
I agree. And I think that the pandemic is teaching us that you need to keep a more vigilant eye on these two things, because we're challenged with social distancing, and we're challenged with some people working from home, a lot of people working from home. And I think it's hard when you're not right there to keep a handle on. It's easy to want to cut corners during a crisis. And I think this is teaching us that there are some corners, there are some procedures, that you can't compromise during a pandemic because they're very important. So I think it's teaching us how to make our systems for data integrity and quality culture more robust because we're dealing with being away, and telecommuting, and people not in the office.
Steve Lynn:
I completely agree. And I think from my perspective on the pandemic, you think about it from the former regulator that I was is, without the inspections going on, like you said, people have a tendency sometimes when they're rushed or in this type of emergency situation, to cut corners, then what are they going to find when the regulators do start inspecting again? And also at the same time with people being remote, not at the sites, you obviously have a corporate audit team or a corporate compliance team. Development is still moving on, products are still being developed and so forth. And things more and more and more are going from the old paper-based system, and now into more electronic systems, even more so now with the pandemic. Documents are being uploaded and so forth, for people to review remotely and so forth. So basically just the integrity needs to be there in the data.
Susan Schniepp:
Absolutely.
Brandon Miller:
So you mentioned the transition between paper to electronic. What other changes do you see to data integrity as a result of the pandemic?
Susan Schniepp:
I think we have to look for different ways to present data to people. And kind of jumping ahead, one of the changes I think that's going to come out of the pandemic is how we handle audits. And I think virtual audits will become a standard. I think it's a program that people have worked through to try to maintain compliance, and maintain their adherence to those standards. And so I think that with that comes the responsibility to make sure that electronic data is transferred to the auditors under secure systems, and is in fact the right data to give them. So I think that we're going to find data integrity being, first and foremost, in people's minds as a result of the pandemic. And they're going to have to learn how to not keep the data integrity, the data integral at their site, but also when they transfer it to auditors through electronic systems.
Steve Lynn:
I agree. I think the electronic systems I think is key, especially talking about these virtual audits that are going on right now. It's not only what kind of platform are you using, the security within that, the IT security aspects of it, but also the simplest thing is how are you arranging the data within folders, or sub folders or whatever. Do you know where stuff is? Do you have some kind of where you've archived it, not archived, but filed it away, a table of contents, like you would, think about a batch record being reviewed, they could do it remotely now, how is it put together? What does it look like? How are the documents put together? Does it make sense to somebody else? And how do you explain it to them if necessary?
Susan Schniepp:
Absolutely. Absolutely.
Brandon Miller:
And do you think these changes might become the new normal?
Steve Lynn:
I think Sue said it right. I think absolutely.
Susan Schniepp:
Yeah, I do. I think so. I absolutely think that. It's cost-efficient, and I think one of the things that's going to have to be worked on when we do virtual audits more and more, as part of our routine, is certainly quality agreements, and disclosure, non-disclosures agreements, all of those all have to be looked at very carefully to make sure that they can accommodate virtual audits. One of the problems that, well, I don't know if it's a problem, but one of the challenges that I see with this is mostly in quality agreements you'll have a full course if it's a supplier, you'll have a caveat for a full course audit. And I think that's going to have to be rethought, and actually worked on in a collaborative way between supplier and client.
Steve Lynn:
Yeah. I think she said it well, I agree. I have nothing else to add to that one, well said.
Brandon Miller:
So what are some best practices, in general, when handling this kind of data, especially in this new environment?
Steve Lynn:
From my perspective, I think some of the best, I call it critical thinking, thinking through what you're trying to do. What's the ultimate intent of what you're… So going back to that simple example of putting files and folders and how you set it up, so you can explain it to either an auditor, or into an investigator, or inspector, whatever country it may be. Little things like that. Just thinking things through to the end, instead of just reacting, I think it's slow and steady, just think it through, get it done. What does it look like?
Susan Schniepp:
Yeah. Yeah. I think too, when it comes to changes, I agree with everything Steve said. And I would say when it comes to changes, you want to do a risk assessment. If you're going to change your procedures and/or processes, for instance, an investigation procedure, because you can no longer do in-person interviews, you have to do them electronically. I think those need to be put in place, but thoughtfully and with justification and rationale. And I think you need to not skip steps and procedures because it's inconvenient because you have a pandemic going on, you need to think about these. risk-based decision-making and risk thinking are going to come as part of these best practices. I think you're going to see that, that's going to ramp up, how people make risk-based decisions and change procedures based on those decisions.
Steve Lynn:
You got a good point, Sue. I think for me, the message I got is your quality system is still there, whether you're onsite or offsite or remote, and you still have your procedures. Now, like you said, you might have to change the procedures, but then again, you still have your procedures that you have to adhere to. Like document control is still there. Change control is still there. Deviations, CAPAs, and all that is still there. You might be doing things a little bit differently in a remote fashion, which is why you have a change control system. But then again you got to think it through.
Susan Schniepp:
Exactly.
Brandon Miller:
So do you guys see, or have you seen, or are there currently any guidances that have come out recently from these regulatory bodies that can help companies start getting into this new normal?
Susan Schniepp:
The FDA has released a number of guidances. The first one that they actually re-released was one on how to provide drugs and drug shortage. It was basically put out in 2010, I think Steve, right? And it was in response to, I believe the Ebola situation, but the best advice there is, there's a lot that have been issued for companies from regulatory authorities. And the best thing to do is monitor those websites, the federal register. Make sure you're up to date on those new guidances and then see what fits, and what you can adhere to. There's a lot of good information in those.
Steve Lynn:
Yeah. Well, number one, the FDA going back to the actual Food, Drug, and Cosmetic Act. So, back in 2017 they put together what it's called a staff manual guide, and it's 9004.1. And it's FDA's internal policies and procedures. And this one is policy and procedure for requesting records in advance or in lieu of a drug inspection. It kind of goes down the pathway of how the FDA does these kinds of remote requests even for these virtual assessments as FDA is calling them. So if I would say if our listeners haven't looked at that, take a look at that, because that sets the tone for how the other centers are doing things, whether it'd be center for biologics, drugs, devices, vet meds, wherever it may be. But I think still, I don't think the other centers have anything specifically on this type of records request. And the other thing, going back to your virtual kind of inspections or FDA keeps saying assessments, there has been hints that there is a forthcoming guidance on doing remote inspections or assessments.
Steve Lynn:
So just behooves you, just like Sue said, to keep an eye on the agency's website, or if in the European Union watch the EMA's website or MHRS and stuff like that. Because their stuff is coming out since, unfortunately, the pandemic is not going away anytime soon. It appears.
Brandon Miller:
So do you have any, any idea on when these guidances will it be released or do you think it's within the next couple of months, or do you think they're still kind of trying to test the waters and learn what works and what doesn't?
Susan Schniepp:
Well, they're actually releasing some now, so that's why I say keep an eye on the federal register and watch that closely. If nothing else, call up the FDA and ask them.
Steve Lynn:
Yeah. I think the one guidance I was just talking about, it's forthcoming now. It could be a month or two months now we're getting into the holiday season. So it might be delayed because of that. Last I heard is they were still working out, they call it legal issue. So there, they didn't get into specifics on what that meant. So they're still kind of looked like the internal deliberations. I think ultimately also internally to the FDA, they're trying to get their ducks in a row on how they're going to do this across all the different centers. Because once they hit the green light on say doing a virtual inspection or what if they are going to call it a formal assessment or whatever.
Steve Lynn:
If they do things differently, for different companies, there's a risk at various industry groups might come back and say, there'd be an arbitrary and capricious, which is the last thing the agency wants to do. They want to have a harmonized approach to it, and by AC everybody's treated the same way. There's still some time before it comes up, but I think it's within the next couple of months would be my guess.
Brandon Miller:
So moving forward. What kind of links between data integrity and quality culture are therein? I know people say it goes hand in hand, but can you break that down for us?
Susan Schniepp:
Well. You have to have a good culture. One where people speak up, identify problems, bring them to the attention of management, and then all is good, what we call the speak up quality culture. If you don't have those things, whether it's in a pandemic or not, you're going to lose data integrity, or you're going to have data integrity issues. People don't want to speak up. They don't bring deviations to the attention of quality. So there's always a link in, if the quality culture nurtures honesty and speaking up about things that could be done better, then you're likely to reduce your episodes of data integrity. If you don't have that kind of culture, during a pandemic, your data integrity violations will go up significantly, because you haven't established the behavior people need to take when dealing with the data.
Steve Lynn:
Yeah. Very good point. Good quality culture. It boils down to, it's how you run your shop or your organization or your site or whatever it may be. And Sue made very good points like the speak-up culture example. How you manage your problems, do you, something pops up. Do you just brush it under the rug or do you actually address it in an open and transparent manner? The transparency being key. A lot of times with data integrity issues you've seen across the industry, the transparency is not there, or certain people aren't being transparent and things get kind of convoluted and it turns into an issue. Whether it be intentional, kind of data integrity. Or even just issues where if someone's being fraudulent about something, but at the same time they might mess something up, and they just brushed it under the rug because they're afraid of getting in trouble.
Steve Lynn:
Because bottom line, good organization it's not that you have problems. Everybody has problems. It's how you deal with those problems. And again, going back to the, is it open and transparent? Is it tracked and trended? Stuff like that over time. And if you don't have that within that overall quality culture, I agree with Sue a hundred percent, it's going to come back to, you're not going to have much integrity in your data. And then when that happens, like I said, at the beginning, then you're going to lose trust. And then once trust is lost, everything's thrown out.
Susan Schniepp:
Absolutely.
Brandon Miller:
So how can companies leverage these key pieces of quality culture? And, with all the changes going on with the pandemic and data integrity, how can companies leverage this to still have that good quality culture?
Susan Schniepp:
Well, that's interesting. If you have a good quality culture to start with, you don't have anything to leverage. You just need to keep people on their toes, and make sure they adhere to the rules and they don't go off the rails because there's a pandemic. If you don't have that quality culture, I don't know that you can leverage it during a pandemic because you haven't established it from the beginning. So I think you're facing more significant problems. But, one of the things you have to do is a very good risk based or risk management decisions. So for instance, if you have a deviation procedure that requires quality to enter the deviation into the database, well, if quality is off site, a change to that procedure might be to have manufacturing enter the deviation.
Susan Schniepp:
It doesn't really matter who enters the deviation into the database. It matters how it gets investigated. So if you have some procedures where you can put responsibility to other people to help expedite during the pandemic, you certainly should take a look at that and justify it. But if you don't have a good quality culture to begin with, I think it would be really hard to establish one during a pandemic.
Steve Lynn:
I agree. I think people that didn't have a good quality culture in place before Covid 19 hit us. I think it's going to be even worse. And I think those are the type of firms that once the health authorities are able to get back out there, are going to be in trouble, I think. Another thing to think about, what else can they do? It's just like your onsite consistency in messaging from the leadership level down. Like we talked about that speak up kind of culture, where like Sue said, If it's remote, quality is not the only person that can put in a deviation.
Steve Lynn:
But then again, from that perspective, if you need to change something, you might need to change your procedure to allow somebody else. If your current procedures have structure then, you got to do adequate change control, stuff like that. And I think, bottom line, it still comes down to practicing what you preach. Knowing that it's not just what comes out of your mouth, but what you do about it. And of course, from a leadership perspective, your staff are watching everything you do, both vocal and non-vocal, verbal and non-verbal.
Brandon Miller:
As an example, if there was a company that didn't have a good quality culture set up before this pandemic hit, do you have any tips or pointers that you could give these companies to try to get their quality culture in place if they're even still standing at this point during the pandemic?
Susan Schniepp:
Well, I think that one, you have to have training. So don't cut your training, and in fact increase your training. And I know that sounds goofy, but virtual training works. There's all kinds of formats to do virtual training. To try and establish a good quality culture during a pandemic is going to be tough because you're not there, right onsite to help people work through the issues. But if you don't have a good quality culture, at least have a good risk management plan. If you don't have a good quality culture and you don't have a good risk management plan, then you're really behind the eight ball, and you really have to think about how you're going to proceed and adhere to regulations and be compliant. And I think that's going to take a lot more than just Steve and I could answer here.
Steve Lynn:
Yeah, I think you're right. With the companies that are having issues with, they know they have a cultural issue and potential DI, and besides hope and prayer, Sue you mentioned a couple of things is, you got to figure out how to gain control of the issue. So for instance, if you're an offsite person, you're in a leadership or offset and you can't get into one of your manufacturing sites, say it's in another country. And of course, we're not traveling internationally now or whatever. So how can you gain control? How can you get people at the site to gain control, kind of scope out what's going on, how big the problem may be. And once you can grasp that, see what it is.
Steve Lynn:
Then, I think Sue said, risk assessments come into play because what you need to do is think about what do you need to do in the interim? Those interim controls, those immediate corrective actions or preventative actions, and then moving into longer term. So how do you fix it over time? And then knowingly over time once, God-willing the vaccine comes out, we get people back on-site, how you fix it longer term. But I think now it's, gain control, figure out what you can do right now. Even if that means you need to shut down production, that might be the solution. Or it could be something else. But you got to think. Go going back to what I said, critical thinking. You got to think critically and risk assess it properly.
Brandon Miller:
So do you guys have any good risk management strategies when addressing these kinds of concerns with data integrity and quality culture?
Susan Schniepp:
Well, the best risk management strategy that I can come up with is, don't knee-jerk reaction to things. Really thoughtfully go through your procedures that might need to be changed. Write your justification, and make those changes and make sure they're compliant. The worst thing to do in any kind of pandemic is to rush through changes, that impact your quality system. You need to be able to map them and make sure that when you change one procedure, it doesn't affect another. And so it sounds goofy, but it's kind of like hurry up and slow down, right?
Steve Lynn:
Yeah. I think thoughtful and deliberative are two words that come to mind, to be in there very deliberative about it. And what you need to do, why you need to do it. Coming down to actually thinking through, slowing down to speed up. Because once you do that and you start building in, it's like muscle memory, you start doing it and then you build it up. Take for instance, an organization gets more and more mature at doing the risk assessments, and how they're thinking through problems and addressing that. You can get the standardized templates in place or whatever it may be. So you can go back and then when you start doing that is when you can speed up. But initially you have to, used to call it the stop and think through it first, don't just react or the [inaudible 00:24:33], because that's usually when, now I've seen companies get themselves in trouble. Then you get into the cost of rework. When you have to rework something and God forbid, you have to do a recall.
Brandon Miller:
We have covered so much during this podcast about data integrity and quality culture. Do either of you have any additional thoughts or key takeaways for our listeners on the importance of data integrity and quality culture?
Susan Schniepp:
It's important because, once you release the lot of product, the only thing you have to stand on is your data. If there's a question about the data or anything funny about the data, that's going to implicate the lot. And in some cases implicate more than one lot. So, we really need to get a handle on this, so that the product… It's important when we think about a vaccine coming up and the millions of doses, you don't want to lose good product out in the field because you had poor data integrity policies and procedures in place. It's important from a supply chain perspective. It's important from providing quality drugs to people, even in a time of pandemic, there are still people who need heart medication and all other kinds of things.
Susan Schniepp:
So in taking your time to just do the changes that need to be made right and keep an eye on that quality culture, those are going to be the things that you need to do to continue to move forward. Because as I said, it's going to be stressful from a supply chain perspective. And you do not want to compromise the product that you've made and other product that you've made. You want to make sure that you're following the rules and that product is safe and effective for all patients.
Steve Lynn:
Very, very, very true. You need to build quality into the process. Whether it be like in a clinical trial or clinical trial protocol you think you right, which is a document. And how you monitor the trial, so clinical trial monitoring. There's data all throughout that, or on the post-market side, what's your batch record is? How you have it designed and then how you manufacture the batch more data coming into it. So you get data is everywhere. So if you don't build or bake quality into your processes and systems, or again in your overall culture, then oftentimes that's when your data is not going to be as good as it should be. And then again, going back to, you don't want to lose trust. Because once you lose trust, not only with your own internal folks, you lose it with the regulator, it's even worse. And like Sue says, once you release a batch and then if you have to recall something, then you start losing public trust, also millions and millions and millions of dollars, depending on what product you're making. And have to recall.
Brandon Miller:
And I know we're kind of running out of time here. Do either of you have any final thoughts or comments?
Susan Schniepp:
No. None from me.
Steve Lynn:
No. Again, like we've said before, quality culture and data integrity go hand in hand, like a 50-year-old marriage. It's not going away until death do us part kind of thing, because, without one, you don't have the other and vice versa, in my opinion.
Brandon Miller:
That is a great analogy to end on, Steve. I want to thank both of you for taking time out of your day, again, to sit down and record with me. And I want to thank our listeners for tuning into this episode of RCA Radio. Be sure to subscribe, to be the first to know when we upload the next episode. Thanks again.
About RCA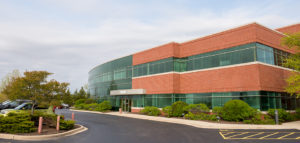 Regulatory Compliance Associates® (RCA) provides worldwide services to the following industries for resolution of compliance and regulatory challenges:
We understand the complexities of running a life science business and possess areas of expertise that include every facet of R&D, operations, regulatory affairs, quality, and manufacturing. We are used to working on the front lines and thriving in the scrutiny of FDA-and globally-regulated companies.
As your partners, we can negotiate the potential minefield of regulatory compliance and private equity due diligence with insight, hindsight, and the clear advantage of our unique expertise and experience.
Headquartered in Wisconsin (USA)

Regional offices in Florida, Colorado and Europe

Expertise backed by over 500 industry subject matter experts
Acquired by Sotera Health in 2021
To begin the RCA® scoping process today, please enter your information in the blue form below and click the submit button at the bottom of the webpage.