Seyed Khorashahi
Executive VP of Medical Device and CTO
Seyed Khorashahi has more than 25 years' experience leading R&D teams in all aspects of developing safety-critical medical devices. He has held leadership positions at Covidien (Medtronic), Baxter, and Beckman Coulter, Inc., and has an extensive background in medical device product development, quality systems, regulatory affairs, and mergers and acquisitions. Other core competencies include engineering and business strategy.
Returning to Regulatory Compliance Associates® Inc. in 2015 as COO, he works in conjunction with the CEO and the Board of Directors to define operational and technical strategy for RCA, as well as plan and develop the primary processes that support the delivery of RCA client services.
Seyed has significant domain expertise not only in FDA and EU standards but also in software systems and hardware development for medical devices. A passionate innovator, he is a skilled collaborator as well, with recognized leadership capabilities and a relentless drive to overcome technical and business challenges. He is an influencer, consensus-builder, and a leader with success in establishing and managing relationships with external partners, executives, and internal multi-functional teams.
In addition, Seyed is adept at using strong analytical and technical skills to lead teams in solving complex problems and fulfilling the voice of the customer. He has a proven track record of efficiently deploying process improvements with extensive knowledge of 21 CFR 820 and ISO 13485.
Previously, Seyed served as a Director, R&D with Covidien. Prior to Covidien, he was RCA's Director of Software Systems where he led teams to perform technical due diligence projects and for multiple implementations of medical device quality systems compliant with ISO 13485 and FDA Quality System Regulation (QSR). He was also responsible for design history file remediation for legacy products and led the assessments of product development to identify technical and regulatory gaps and recommended solutions.
Seyed earned a Bachelor of Science in Electrical Engineering and a Master of Science in Computer Science from Florida International University in Miami, Florida. Seyed lives near Boulder, Colorado but makes frequent trips to the Pleasant Prairie and Tampa offices.
About RCA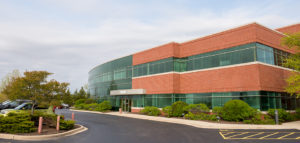 Regulatory Compliance Associates® (RCA) provides worldwide services to the following industries for resolution of compliance and regulatory challenges:
We understand the complexities of running a life science business and possess areas of expertise that include every facet of R&D, operations, regulatory affairs, quality, and manufacturing. We are used to working on the front lines and thriving in the scrutiny of FDA-and globally-regulated companies.
As your partners, we can negotiate the potential minefield of regulatory compliance and private equity due diligence with insight, hindsight, and the clear advantage of our unique expertise and experience.
Headquartered in Wisconsin (USA)

Regional offices in Florida, Colorado and Europe

Expertise backed by over 500 industry subject matter experts
Acquired by Sotera Health in 2021
To begin the RCA® scoping process today, please enter your information in the blue form below and click the submit button at the bottom of the webpage.