Joby Semmler, MBA
VP, Marketing and Business Development
Joby Semmler is an integrity-based leader with over 25 years of experience leading & inspiring teams during business development, marketing, commercialization & product management initiatives.
As Vice President of Marketing and Business Development for Regulatory Compliance Associates® Inc., Joby leads revenue generation and customer acquisition by developing and executing comprehensive sales and marketing plans covering all aspects of the business development model including branding, sales cycle management, client account management, and customer experience.
Joby began his career in outside sales, including pharmaceutical sales for a division of Pfizer (thiazolidinedione, SSRI, statins). As his career transitioned to marketing, Joby led direct-to-physician marketing programs for healthcare client Eli Lilly (Zyprexa, Cymbalta, Straterra, Symbyax, Prozac, Cialis). Joby was also a neuroscience Brand Manager for the largest healthcare system in Indiana (Indiana University Health) and led the marketing team for the largest clinical engineering firm in the United States (TriMedx). Before joining RCA, Joby led the global marketing team for the first HIPAA-approved Telehealth electronic health records software company (Opus EHR).
Joby is a curious solution provider with the emotional intelligence and professional experience to thrive in a fast-paced, global matrix environment making him a prime example of how we do business here at RCA.
Joby has a Master of Business Administration from Butler University in Indianapolis, Indiana. As well as a Bachelor of Science in Marketing and Economics Minor from Indiana University in Bloomington, Indiana.
About RCA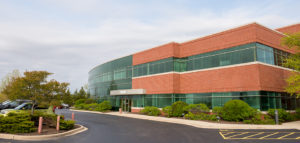 Regulatory Compliance Associates® (RCA) provides worldwide services to the following industries for resolution of compliance and regulatory challenges:
We understand the complexities of running a life science business and possess areas of expertise that include every facet of R&D, operations, regulatory affairs, quality, and manufacturing. We are used to working on the front lines and thriving in the scrutiny of FDA and globally-regulated companies.
As your partners, we can negotiate the potential minefield of regulatory compliance and regulatory due diligence with insight, hindsight, and the clear advantage of our unique expertise and experience.
Founded in 2000
Headquartered in Wisconsin (USA)
Expertise backed by over 500 industry subject matter experts
Acquired by Sotera Health in 2021
To begin the RCA® scoping process today, please enter your information in the blue form below and click the submit button at the bottom of the webpage.