Eric Januszewski
Senior Director, Client Relations
Eric Januszewski has more than seven years of business development and account management experience. As Regulatory Compliance Associates® Inc.'s Senior Director of Client Relations, he has focused on assisting European medical device and both large and small molecule pharmaceutical companies gain market entry into the United States, helping provide solutions to increase market growth while focusing on quality and compliance. While the focus of Eric Januszewski has generally been on developing the European market, in 2016 he was given the additional territory of Wisconsin and Illinois for special attention in RCA's home region.
His experience includes providing support to a broad range of companies—from startups to multinational corporations—in operations, compliance management, business development, change control processes, and audit preparation.
Eric is fluent in Polish and English and possesses a thorough understanding of Polish business ethics and customs.
Eric resides in the Chicago area.
About RCA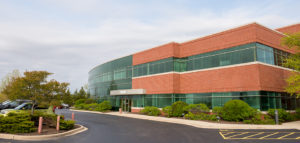 Regulatory Compliance Associates® (RCA) provides worldwide services to the following industries for resolution of compliance and regulatory challenges:
We understand the complexities of running a life science business and possess areas of expertise that include every facet of R&D, operations, regulatory affairs, quality, and manufacturing. We are used to working on the front lines and thriving in the scrutiny of FDA-and globally-regulated companies.
As your partners, we can negotiate the potential minefield of regulatory compliance and private equity due diligence with insight, hindsight, and the clear advantage of our unique expertise and experience.
Headquartered in Wisconsin (USA)

Regional offices in Florida, Colorado and Europe

Expertise backed by over 500 industry subject matter experts
Acquired by Sotera Health in 2021
To begin the RCA® scoping process today, please enter your information in the blue form below and click the submit button at the bottom of the webpage.