16th Annual FDA Inspections vSummit
What will regulators look for going forward into 2022? Are virtual inspections here to stay? Will they return to in-person or become a hybrid of virtual and in-person?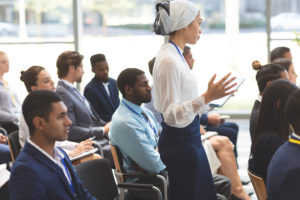 At the 16th Annual FDA Inspections vSummit, you'll gain insights and tips to help plan for upcoming virtual or in-person inspections. With the expertise of FDA officials and seasoned professionals, this virtual summit will tackle complex inspection issues head-on — providing details that will ease the stress of determining your next steps.
Do's and Don'ts for Medical Device Inspections
Tuesday, November 16, 2021, 12:15 PM – 1:00 PM
Hear valuable advice on what to do — and not to do — during and after an inspection from Seyed Khorashahi, Regulatory Compliance Associates Inc.® (RCA) Executive VP of Medical Device and CTO.
How to Ensure Your Drug or Biologics Manufacturing Facility Is Ready to be Evaluated by FDA Either Remotely or In-Person
Tuesday, November 16, 2021, 1:45 PM – 2:30 PM
Discover ways to ensure the manufacturing facility is ready for evaluation and narrow down the risk areas that could require special attention with Steven Lynn, executive vice president of pharmaceuticals at RCA.